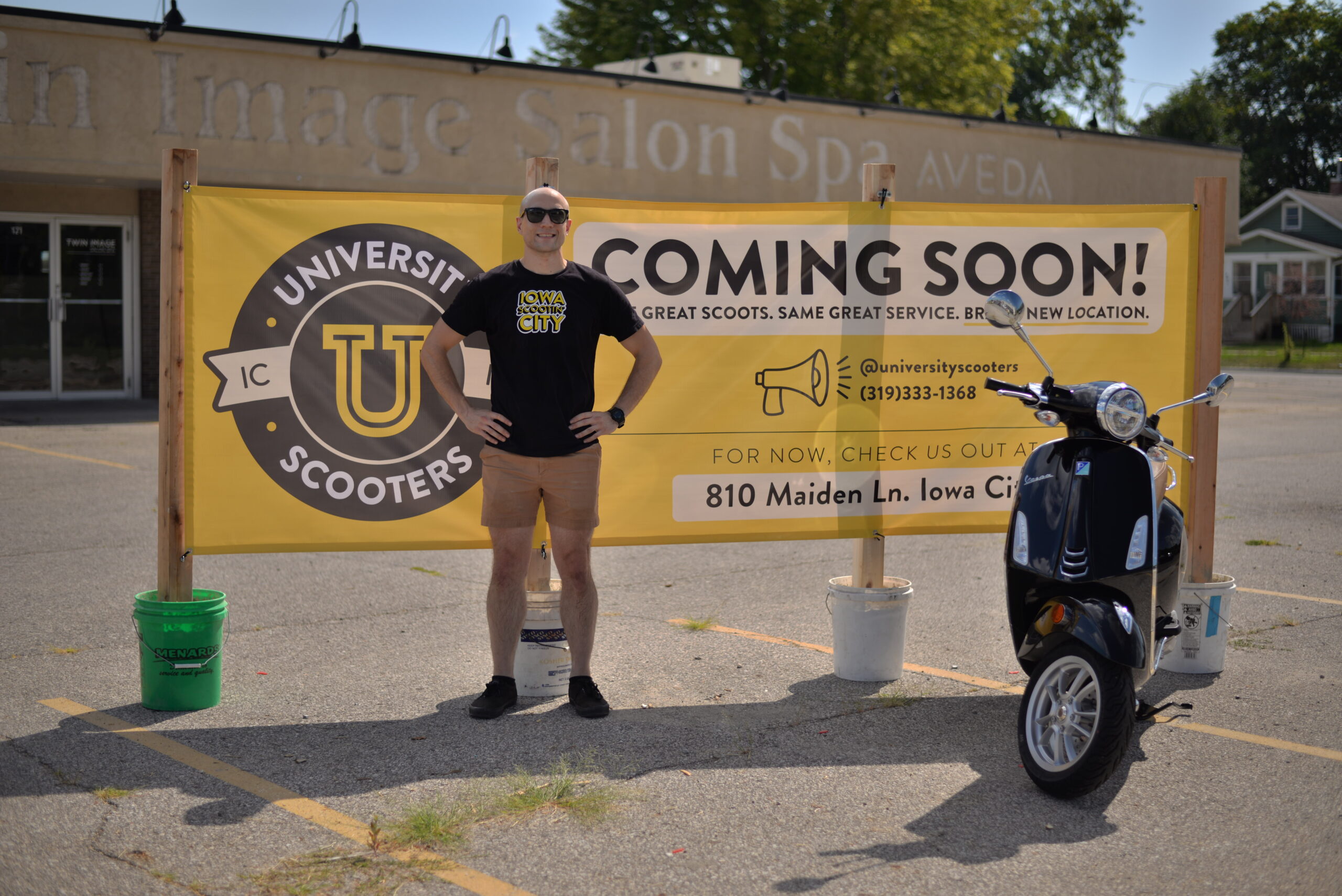 A student-owned Iowa City business that sells scooters will be moving to a new location, citing a need for expansion and better visibility.
University Scooters – or UScoots – will be moving from 810 Maiden Lane to 121 W. Benton St. in Iowa City, with a grand opening at the new location on Aug. 19. At 11 a.m.
Tyler Persinger, owner of UScoots and an enterprise leadership major at the University of Iowa, bought the business from the previous owner in Aug. 2018, after working there for three years. He said community involvement and partnering with local charities is a key component to the business.
"I knew I wanted to have a positive impact on the community from the start," he said. "We do this by staying involved with the University, partnering with local charities, and attending events with local businesses around Iowa City." Last year they hosted their first ever Scoot Marathon to raise money for the UI Stead Family Children's Hospital. Participants took shifts riding around Iowa City for 24 hours, and Mr. Persinger said they plan to repeat it again this fall.
UScoot's charity partners will also be in attendance at the grand opening, which will feature free food, drinks and music. Mr. Persinger said any time someone buys a scooter, they have the option to donate to a charity.
UScoots currently has eight employees – also all UI students – and sells Wolf, Piaggio, and Vespa scooters, Wolf being the most popular, Mr. Persinger said. According to UScoot's Facebook page, all new Wolf scoots will be $300 off as part of their moving sale.
"We're excited to spread the word about the cool new things we have in store for the community," Mr. Persinger said in an email.