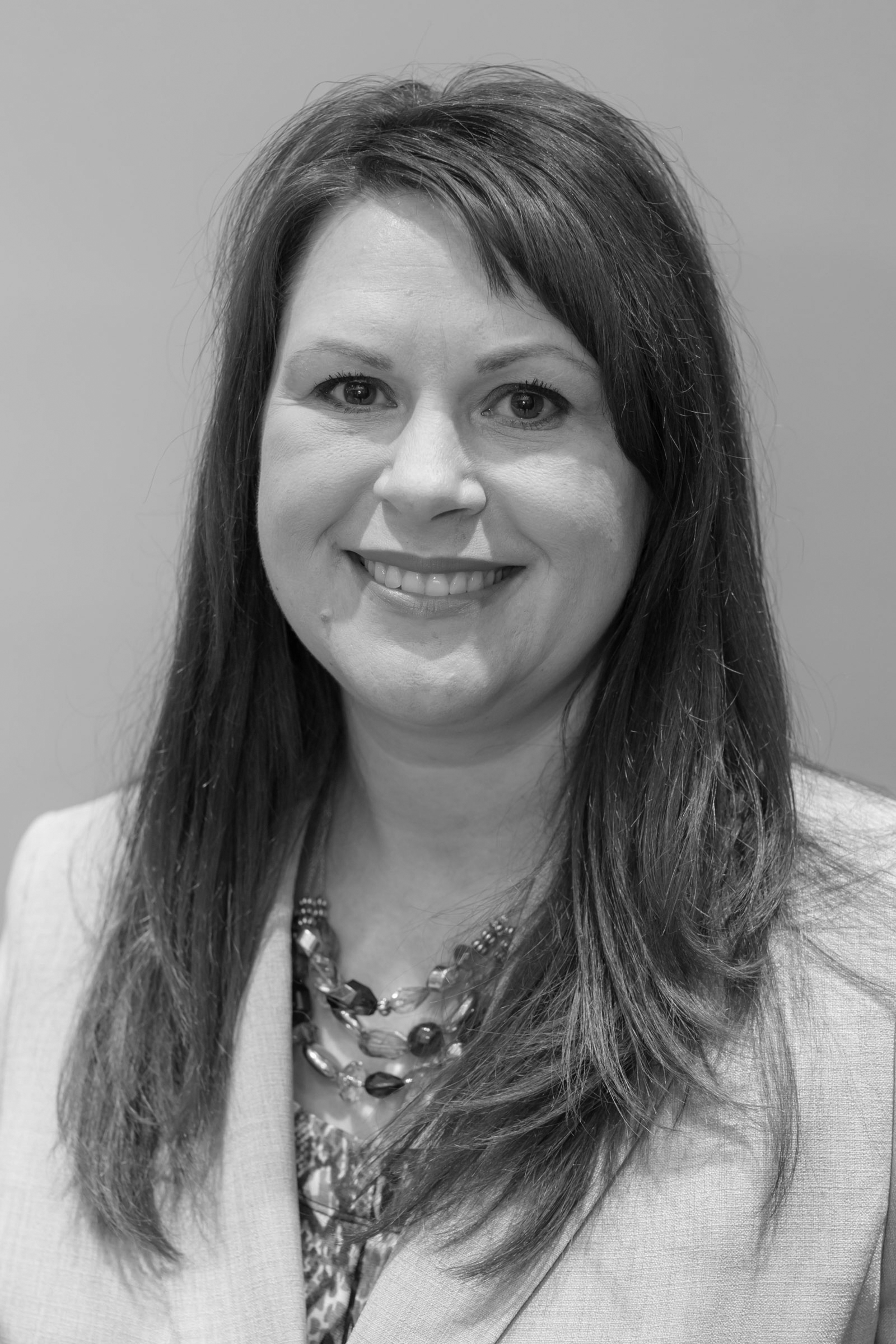 Civil Rights Investigator and Mediator
Cedar Rapids Civil Rights Commission
As a civil rights investigator and mediator for the Cedar Rapids Civil Rights Commission, Stefanie Munsterman-Robinson's daily focus is to fight for equality and educate against discrimination.
Ms. Munsterman-Robinson's first interest in diversity was fostered when she was young, subsequently she developed a passion for equality in the hopes of providing opportunities for people from all walks of life.
"I grew up in Kansas City, Mo., in a pretty diverse neighborhood," said Ms. Munsterman-Robinson. "I always enjoyed meeting diverse and different people, but I also noticed they were frequently discriminated against. I realized we need to make things as equal as possible."
Hired as an administrative assistant four years ago, Ms. Munsterman-Robinson was promoted to her current position of civil rights investigator and mediator within a few months of working for the Cedar Rapids Civil Rights Commission.
"Stefanie is a leader with a purpose," wrote Karl Cassell, executive director of the Cedar Rapids Civil Rights Commission, in his letter nominating Ms. Munsterman-Robinson. "She is constantly challenging herself to learn and do more in her work that enables her to serve our community with dignity and grace."
Despite her progress within the Corridor, Ms. Munsterman-Robinson acknowledges the age-old battle for equality cannot be won overnight. Though optimistic, she is aware the process to educate and challenge discrimination is ongoing.
"There still continues to be discrimination," she said. "Especially with people with disabilities and other areas across the board. Cases continue to come in."
Education, Ms. Munsterman-Robinson insists, is the forefront of the battle for civil equality. That means providing everyone with essential information, whether they are students, landlords, employers or office workers.
"That's a big push with our office," she said. "Education and outreach; teaching them about civil rights, diversity, rules and responsibilities and how to appropriately treat somebody."
Children are often the most receptive to Ms. Munsterman-Robinson's message. She speaks of comparing people to a rainbow, different colors, but beautiful because of those differences. These and other simple comparisons combine to teach a much more profound message of respect and equality, of which Ms. Munsterman-Robinson admits, some adults may lose sight.
"Some adults maybe lose that along the way of life," she said. "Not that adults aren't open to these messages, but sometimes it's the little changes that make things difficult."
Challenges, however, do not deter Ms. Munsterman-Robinson. Her job is not typical, and she enjoys the uniqueness of her position.
"Every day is different," she said. "Some days I'm doing case law research, reading cases, interviewing witnesses, making recommendations, talking to preschoolers, high school students or landlords. Some days I'm in the office, other days, I'm in the community."
Quoting Dr. Martin Luther King Jr., Ms. Munsterman-Robinson said "the time is always right to do what is right." However, she admits, knowing what is right is not always the easiest part of her job. Maintaining an objective viewpoint and coming to decisions with imperfect information present challenges.
"We're fact finders," she said. "We're neutral, we collect information for a neutral and correct analysis; one must be diligent."
Remaining humble, even during the acknowledgement of her achievements, she is quick to turn the focus to other influential and important women of the Corridor.
"I'm so honored, just knowing the caliber of women having been recognized before me," she said. "I'm so honored and humbled that other people think of these other women who I think are amazing and consider me to be on equal footing with them. It amazes me. I'm humbled."
In addition to her local influence, Ms. Munsterman-Robinson has also been recognized on the national level. She has been asked by the director of the Greater Plains ADA Center to work on a statewide initiative serving those with disabilities. She was chosen to attend the Anti-Defamation League's National Leadership Institute and she was appointed by Gov. Terry Branstad to serve on the Iowa Council of Homelessness.
Despite her numerous accolades and contributions on a local or national level, Ms. Munsterman-Robinson predicts she will remain in the area, continuing her fight for civil rights and equality.
"This is what I love doing, making a true difference in the lives of people," she said. "And this is how I feel I make the most impact in the community."
-Conrad Swanson