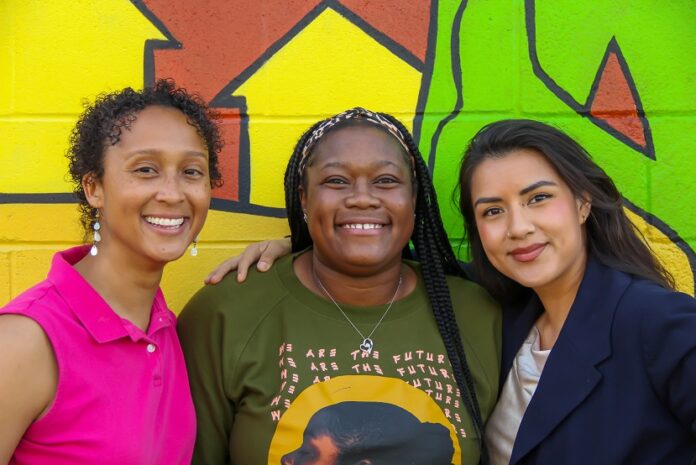 The 2nd Annual South District Diversity Market will kick off from 1-7 p.m. May 28 in Pepperwood Plaza in Iowa City. The 10 outdoor market sessions will be held from 1-7 p.m. every Saturday from May 28-July 30, weather permitting, in the parking lot in front of JD Beauty Supply, 1067 Highway 6 E.
The market's mission is to create and enhance neighborhood resiliency and economic development within the South District Neighborhood in Iowa City by focusing on three goals. 1) To elevate, empower and connect vibrant, entrepreneurial-spirited small business owners–populations including, but are not limited to: women, Black, Indigenous, Latino, Asian, immigrant, refugee, returning citizens, LGBTQ+ and youth; 2) To expand and maintain grassroot and family-orientated events in the South District Neighborhood that positively and consistently bring people together to build relationships and foster community; and 3) To create, expand and connect to inform economic development opportunities and community resources within the business area of the South District that are linked to Iowa City and the Johnson County area. 
"The first Diversity Market was to show that these things could be done in our community," Tasha Lard, co-founder and co-market manager, stated in a release. "The 2nd Annual Diversity Market is even more important because now people know that our community and our vendors are resilient. They are also showing that the village that everyone talks about is right here in the South District, and is leading by example".
A wide range of products and services will be offered this year, including specialty food, entertainment, free face painting for children, a bookmobile, UI Mobile Clinic, art, jewelry, clothes, massage, crafts, community resource tabling and more. For a specific listing of all  vendors and items, view their individual promotions on the market's Facebook page, @southdistrictdiversitymarket.