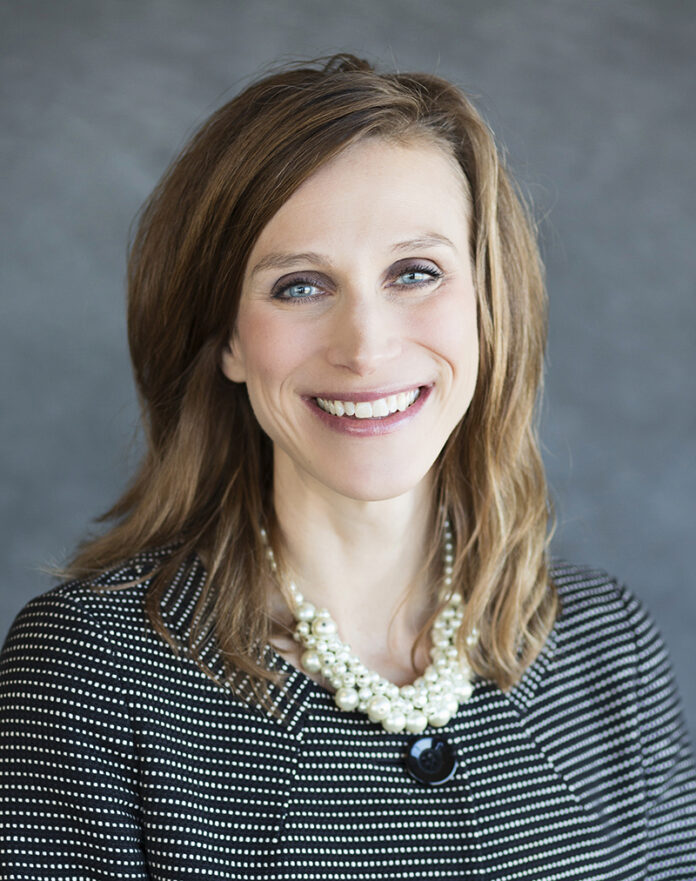 Kristin Roberts
By Katharine Carlon
katharine@corridorbusiness.com

Kristin Roberts, the newly named president and CEO of the United Way of East Central Iowa (UWECI), is looking forward to serving the community and helping the state's second-largest United Way organization navigate a dramatically changing fundraising and nonprofit environment.
Ms. Roberts, currently director of communications and planned giving at the Mercy Medical Center Foundation in Cedar Rapids, will assume her new role Feb. 3. She takes over from Tim Stiles, who resigned last August after a 30-year career with the organization.
UWECI and its partners serve Benton, Cedar, Iowa, Jones and Linn counties to meet critical needs in education, financial stability and health.
"For me, I think the biggest opportunity is to shape a new future," Ms. Roberts told the CBJ. "Fundraising is changing for the entire nonprofit sector and it's really exciting to be a part of that, and to be a part of the partnerships with agencies, stakeholders and staff all at the table."
One of the biggest challenges fundraisers are grappling with, she said, is a competitive, crowded field that has seen the number of nonprofits vying for charitable dollars increase exponentially over the past two decades. Another challenge – and potential opportunity – is the fact that while the amount of fundraising dollars collected annually has gone up in recent years, the number of individual donors is falling.
"If you look at where the wealth sits, it sits with that upper generation, that Silent Generation," Ms. Roberts said, referring to the cohort born between 1928 and the mid-to-late 1940s. "But billions of dollars are about to go from that generation to Generation X and the millennials, and the ways they want to give are very different than previous generations."
Ms. Roberts said she is enthused about ushering in new generations of givers in ways that make sense to them. And UWECI board members, including Chair Linda Mattes, say she was selected for the role because of her "strong future-forward leadership."
UWECI board members were looking for a candidate who could be "flexible and able to adapt quickly in the future," honing in on those who demonstrated a clear vision for the organization, strategic leadership, an ability to build relationships in the community and a focus on growing and diversifying revenue.
The board also sought "a partnership mindset" to leverage UWECI's unique relationships with funded agency partners and key stakeholders in the five-county area.
"We believe Kristin is the embodiment of what we were looking for in a new CEO," said Pat Deignan, vice chair of the board and head of the search committee.
Ms. Roberts has a long history with area nonprofits. In addition to her two-year stint with the Mercy Medical Center Foundation, she has served as chief advancement officer at Four Oaks and as executive director of Ronald McDonald House Charities of Eastern Iowa & Western Illinois.
Though she began her career in communications and electronic media, "I kind of got that nonprofit bug – being able to help people, that giving mentality."
As a first order of business, Ms. Roberts said she hopes to continue the good work already being done by UWECI and to spread the word that the organization is still the regional expert on community needs.
"The United Way of East Central Iowa is still very, very viable," she said. "More than anything, I want to let people know we're a very strong United Way. And we're not going away."   CBJ