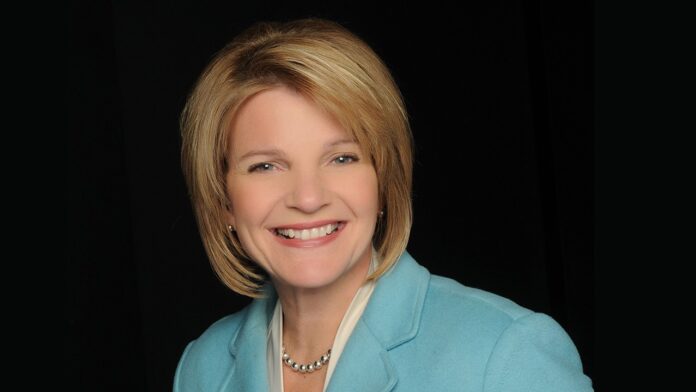 Sponsored by MidWestOne Bank, this is the latest edition of the CBJ's new podcast feature with Nate Kaeding and notable Iowa business and cultural leaders, available first to CBJ members. Listen to this episode below, and subscribe on Spotify, iTunes, Google Play, Stitcher and SoundCloud.
Liz Mathis is an Iowa state senator with a role in Amperage – a family business in marketing & advertising. She also just retired from 13 years of advocating for children and families at Four Oaks. Of course, you also know her from her long career as a TV news anchor at KWWL and KCRG.
Liz knows a thing or two about doing a job in situations where there are no do-overs. She also understands starting a new career. As she puts it, the skill sets for each approach are more similar than different.
I talked to Liz about her thoughts on leadership, success and successfully shifting a career toward the public service arena.
I learned a lot, and I think you will too.
Tell me about your journey from journalism to advocating for children to serving in the Iowa Senate.
It was part happenstance, part luck and a little bit of navigation. In journalism, you're constantly picking up the phone and asking people to give you information. It's the same thing in politics – talking to people and connecting them with resources … the same skills you learn in business and sales. It's calling people, meeting with people, gathering information. Those same skill sets are used across the board in terms of child welfare. I worked for Four Oaks for the last 13 years – crisis communication, fundraising, community engagement, making sure people knew more about child welfare and child mental health. So, my whole life has been about information and the dissemination of information.
Broadcast journalism looks easy, but it's not. Tell me about the craft and your development. 
Being on television, you have to make quick decisions. What's the best thing to say, what's the best thing to do? It's a lot of teamwork. Ron Steele and I would just look at each other and know where the other person was going with something. We were a cohesive team. I think that's what made us successful.
I went to work with a college for a couple of years and taught first amendment law, writing and reporting. Then I went back into TV and started working at KCRG TV-9. They were creating a new newsroom blueprint – a different model as we transitioned to more online news. I was there for about nine years, and we were able to talk through some of those blueprinting issues, but they were also tied to the Gazette and the Gazette had some troubles with the printing press at the time.
So, some of those plans were kind of set aside. I had to recalibrate – "What's my leadership role in this newsroom now, how can I be a better leader?" So, I created and established a mentoring program and an internship program for students. In the time I was there, about 150 students went through it. I also did that at KWWL.
Read the full interview with Liz Mathis in the July 12 print edition of the CBJ.