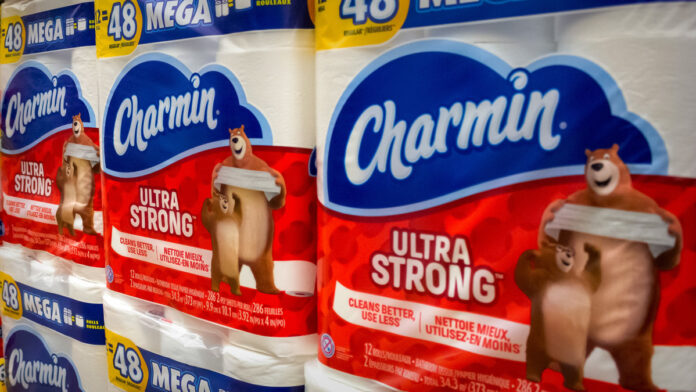 By CBJ News Staff
news@corridorbusiness.com
Sales surged at consumer goods giant Procter & Gamble in the quarter that ended March 31, as buyers stocked up on toilet paper, laundry detergent and cough medicine ahead of the coronavirus pandemic.
The Cincinnati-based company reported net sales of $17.2 billion in the third quarter, up 5% over the prior year, and adjusted earnings of $1.17, up 10% and beating analyst expectations.
Organic sales, which excludes currency movements and acquisitions, grew 10% in the U.S. and 14% in Canada, offsetting a better-than-expected drop of 8% in China as that country endured harsh lockdowns aimed at slowing the coronavirus. P&G's Fabric & Home Care and Health Care units drove that growth, with organic sales up 10% and 9%, respectively.
Sales of P&G oral care products, produced in part at the company's Iowa City operations, grew in the mid-single digits thanks to increased pricing and more premium products. Sales of beauty care products, also made in Iowa City, grew by just 1% due to the disruption in Asian markets.
The company also raised its quarterly dividend to 79 cents per share, up 6% over last year.
"The strong results we delivered this quarter are a direct reflection of the integral role our products play in meeting the daily health, hygiene and cleaning needs of consumers around the world," said David Taylor, P&G's chairman, president and CEO, in a statement.
Speaking on a conference call, Mr. Taylor said that the company expects the continued spike in sales to continue for the foreseeable future, with P&G anticipating a "forever altered health, hygiene and cleaning focus for consumers who use our products daily or multiple times each day." It is projecting full-year sales growth of 4-5%, although it dialed down its earnings growth projection from 4-5% to 3-4%, reflecting stronger headwinds from foreign exchange. CBJ