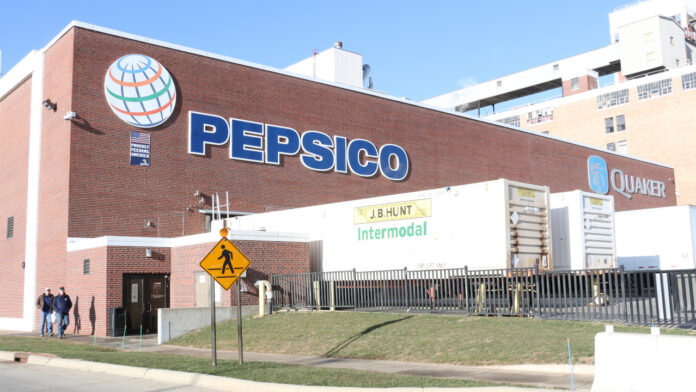 PepsiCo ranked first among food, beverage and tobacco industry companies and second overall on the 2022 list of 100 Best Corporate Citizens, a prestigious annual ranking that assesses organizations' environmental, social and governance (ESG) transparency and performance.
The ranking of the 1,000 largest publicly traded companies in the U.S. is based on 155 factors across eight key areas including climate change, environmental impact, employee relations and human rights.
Awarded by 3BL Media, a purpose-driven communications firm, the honor considers PepsiCo's performance over the past year on ESG qualifications, including Pepsi's work on reaching net-zero emissions by 2040, ambitions to be net water positive by 2030 and the Racial Equality Journey Black and Hispanic Initiatives, which pledged more than $570 million total to increasing representation at PepsiCo and uplifting businesses and communities.
"Transparency and performance are key to delivering our pep+ (PepsiCo Positive) agenda," says Jim Andrew, PepsiCo's Chief Sustainability Officer, in a statement. "We are working to build a stronger, more sustainable future for us all."
To address net-zero emissions, Pepsi and Schneider Electric partnered to form pep+ REnew to increase value chain partner access to renewable electricity.
PepsiCo has earned placement on the list each year since 2009 — one of only 19 companies to achieve that distinction. This year, the company was one of only five which received a "green flag," an achievement awarded to companies using their influence and spending to support policies aligned with the Paris Climate Agreement.
"The 100 Best Corporate Citizens of 2022 are answering the call by demonstrating the societal and bottom-line value of leadership and transparency around ESG topics," says Dave Armon, CEO of 3BL Media. "They are setting ambitious goals, outlining robust strategies for achieving them, disclosing data to measure progress, and accounting for all stakeholders in business decisions."