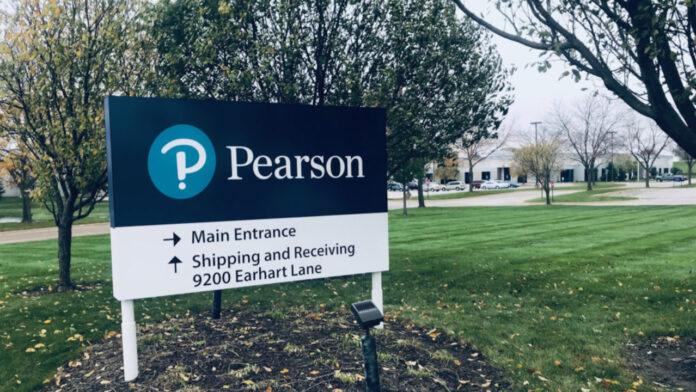 Pearson, the learning company with operations in southwest Cedar Rapids, and Headspace, a global leader in mindfulness and meditation, have announced a partnership to make mental wellness resources affordable to college students via Pearson+.
Pearson+ student active subscribers can claim a 30-day free trial to Headspace. After the free trial, Pearson+ members will have the ability to sign up for Headspace's at a discounted student rate of $9.99 per year. Students can also sample Headspace's premium mindfulness content within the Pearson+ app with the "In Between Classes" meditation, a short grounding practice to help students feel centered and ready for the day ahead.
"Headspace has built a powerful brand that has helped millions of people improve their health, and we're excited to bring their services to our Pearson+ students," said Lynne Frank, Pearson's chief marketing officer and co-president of Direct to Consumer. "We're confident this partnership will help students have a positive mindset as they approach their studies so they can get better results and enjoy their college experience."
Headspace offers more than 1,000 hours of award-winning mindfulness and meditation content, including meditations, sleepcasts, mindful movement and focus exercises. In 28 published studies in some of the leading mindfulness peer-reviewed journals, Headspace has been shown to have favorable outcomes of interventions including reduced stress, improved focus, decreased aggression, reduced burnout and improved satisfaction with life.
Most recently, Headspace has released a curated "back-to-school" collection where students can find useful mindfulness content and tips from leading experts and Headspace's mindfulness and meditation teachers. With the goal of helping students navigate life as a young person, course topics include fear of the future, leaving home, dealing with distractions, navigating change and fighting FOMO. There are also SOS exercises and expert guidance on a number of common issues students share such as burnout, exam prep, building self-confidence, and kicking the "Sunday Scaries."
"Our work with Pearson provides much-needed mental wellbeing support at an affordable price to students across the United States," said Emma Nemtin, head of consumer brand and distribution partnerships at Headspace. "With partners like Pearson, we hope to develop lifelong relationships with young people across the globe and motivate them to prioritize their mental health while leaning on Headspace to help navigate major life moments, like the transition into college."
Earlier this year, Pearson's Global Learner Survey was released and found that more than 80% of people globally prioritize mental health and wellbeing services when considering higher education institutions for themselves or their children.
In its first year, Pearson+ gained 4.5 million registered users and 329,000 paid subscriptions from August 2021 to July 2022.