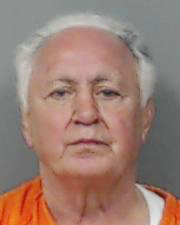 By Chase Castle
chase@corridorbusiness.com

The founder of a Cedar Rapids-based meat supplier was found guilty this week on 15 of 19 federal court charges related to selling misbranded meat to customers abroad, in addition to creating false documents and committing mail and wire fraud.
Bill Aossey, Jr. is the founder of Midamar Corporation, a food brand and global supply chain that specializes in Halal products, or foods prepared in accordance with Islamic dietary standards.
Mr. Aossey was convicted Monday of scheming with business partners between 2007 and 2010 to ship and sell purported Halal beef to customers in Indonesia and Malaysia, knowing that the beef did not meet each countries' requirements for beef imports because the beef didn't originate from a slaughter facility approved by the respective countries.
As part of the scheme, Mr. Aossey told employees of Midamar and Islamic Services of America — a local business that certifies Halal foods where Mr. Aossey has served as director — to change labels on beef products and falsify documents accompanying the shipped meats. The indictment against Mr. Aossey said the scheme resulted in unlawful payments to Midamar, the land and buildings of which Mr. Aossey owns under the name Tri-Bin.
"Midamar employees and management are deeply disappointed and concerned to learn that Bill Aossey, the founder of a forty year old company, was found guilty on several charges," a statement posted by the company Tuesday said.
"With regard to the conduct that occurred in 2010 and before, Mr. Aossey cooperated with the USDA, took responsibility for his actions, and Midamar took corrective measures that were acceptable to USDA," the statement said. "Midamar has been fully compliant since that time."
Born and raised in Cedar Rapids by immigrant parents, Mr. Aossey was the son of Haj Yahya Aossey, who emigrated from Syria to the United States. Mr. Aossey attended Jefferson High School in Cedar Rapids and graduated from Cornell College in Mt. Vernon in 1963. After finishing college, according to a company profile, he became the first Muslim-American to join the U.S. Peace Corp and spent two years in Senegal, West Africa. Mr. Aossey later returned to Iowa and established Midamar in 1974.
A prosecuting attorney with the case said Mr. Aossey, 73, could face a sentence in excess of 100 years, in addition millions of dollars in fines. A sentence is expected in the next 90 days.
In a separate criminal case, Mr. Aossey's sons, Jalel Aossey and William "Yahya" Aossey, face multiple fraud and conspiracy charges. The federal indictment against the Aossey brothers and Midamar alleges that only a fraction of the beef the Cedar Rapids company sold to clients as Halal was slaughtered in accordance to Islamic law.
In violation of those standards, the indictment says, meat acquired through PM Beef in Minnesota was slaughtered by Rabbis and lay people, sometimes through the use of a captive bolt stun gun — the use of which negates the Halal slaughter process purportedly used by Midamar.
In addition to Monday's conviction and the case involving Mr. Aossey's sons, Midamar also is named in charges filed in May regarding four members of the Herz family in Cedar Rapids. According to federal prosecutors, one or more members conspired last year to sell illegal firearms and ammunition to customers in Lebanon.
The indictment filed last month alleges that at a shipping container destined for Lebanon stored illegal weapons and ammunition that were loaded at Midamar in Cedar Rapids last August. A hearing for that case, which is still awaiting trial, is scheduled for July 27.