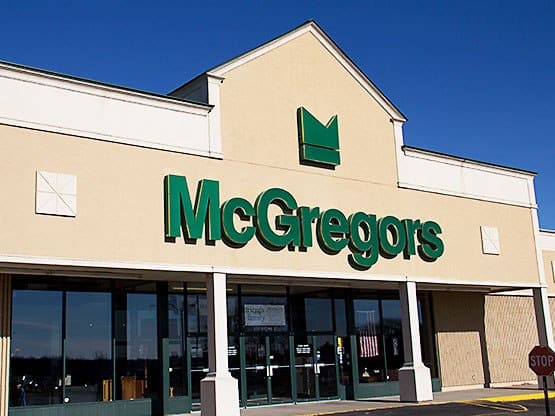 McGregors' Coralville location, which is set to close after 33 years. CREDIT MCGREGORS
By CBJ News Staff
news@corridorbusiness.com
McGregors Furniture is closing its Coralville location after 33 years in business.
In a letter mailed to customers, the small chain of Iowa furniture stores said "it is with a heavy heart that we have made the difficult decision to close the doors to our Coralville location forever."
The company plans to liquidate its entire inventory and close the 40,000-square-foot showroom at 2211 Second St.
"That location was just not working for us currently," said Erin McGregor, the company's president, adding that McGregors could potentially consider another store in the Corridor down the road. "We are always looking for new locations."
Although economic fallout from the pandemic has taken a toll on all retailers, Ms. McGregor said it was not the main reason for closing the Coralville store.
The 124-year old chain has served customers in both Iowa and Illinois over the years, but has scaled back operations in recent years, closing locations in Mason City in 2019 and in Fort Dodge in 2018. There are three remaining McGregors outlets in Marshalltown, Ottumwa and Waterloo.
McGregor Furniture Co. was founded in 1896 in Oskaloosa by James McGregor, Ms. McGregor's great-grandfather. CBJ