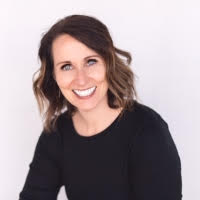 The City of Marion has announced Kim Downs as its new deputy city manager, effective Sep. 6.
According to a news release, Ms. Downs comes to the City of Marion with more than 22 years of local government experience. She has been a leader and collaborator in the region, having served as city manager for the City of Hiawatha since 2013. She currently oversees the daily operations of all city departments, including budget development, capital improvement plans and economic development. Downs has been integral in securing funding and support for the Tower Terrace Interchange along I-380.
"Kim is a highly-collaborative and well-respected leader in the region," said City Manager Ryan Waller, in the release. "We are thrilled to have her join Team Marion and help take our organization and this community to the next level."
In her new role, Ms. Downs will work under the direction of the city manager and provide executive-level management support to the organization, working to streamline and strengthen the City's operations.
"I am excited for the opportunity to continue to play another role in a metro community that I have grown to love. Over the years I have worked closely with Marion and have always been impressed with the drive to enhance the community through partnerships and innovation," said Ms Downs, in the release. "I look forward to working with the Marion team to build relationships, be creative and bring the community together. My husband, Kyle, and I are excited to play our part in this great community."
Marion City Council is expected to formally approve the employment contract at their next meeting.
According to the release, this position had been vacant since 2019 but hiring was strategically delayed to focus on other key leadership positions in the organization.