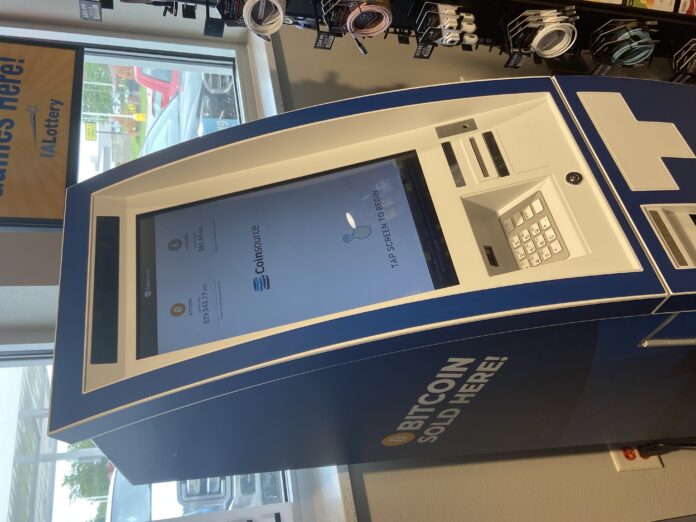 Installation is underway at Kwik Star to add Bitcoin ATMs at more than 800 locations across Iowa and the Midwest due to a partnership with Coinsource, a leading Bitcoin ATM network in the U.S.
The announcement is one of the largest partnerships in history between a Bitcoin ATM company and a major retail chain, according to a press release.
"One of the things Kwik Trip and Kwik Star have been known for is no-fee ATMs for many, many years," John McHugh, director of public relations, told the CBJ. "It just gives our customers the opportunity to access their money in the most convenient way possible. Now, with things like digital currency, we just wanted to make sure that our customers who want to work or [transact] in that space will have as easily accessible means as a simple ATM."
Kwik Trip operates under the name Kwik Star in Iowa and Illinois to avoid confusion with another gas station chain called QuikTrip. 
The ATMs — some already installed having rolled out in March— will be found at virtually every Kwik Star location, with the only exception being the smallest locations that do not have the store space for a new machine, said Mr. McHugh.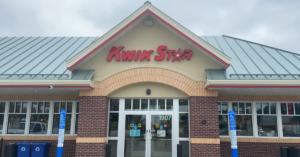 Coinsource ATMs give people the chance to buy and sell bitcoin but is the only provider with an active BitLicense, or a type of business license for virtual currency.  First launching an ATM in Las Vegas in 2015, Coinsource ATMs are now found in 45 states. Each ATM will be a physical kiosk.
"Partnering with Kwik Trip made perfect sense as it enables us to continue our mission of making crypto accessible to every American at phenomenally low rates, especially at a time when traditional economic systems have shown weaknesses," said Sheffield Clark, CEO of Coinsource, in a statement.
The Coinsource fee is 11% nationwide and Kwik Star Rewards members receive lower rates.
While it's too early to know how many customers have taken advantage of the new ATMs, Kwik Star is hoping the machines will be of value.
"We don't have any numbers yet; it's real early in the ballgame," said Mr. McHugh. "We're just hoping the people that need them have access."
An interactive map by Coin ATM radar shows there are at least 40 operable cryptocurrency ATMs found in the Corridor, comprising a small percentage of the nearly 38,000 Bitcoin ATMs globally.
Circle K announced a partnership with Bitcoin Depot last July to install more than 700 Bitcoin ATMs. Circle K has several gas stations in the Quad Cities.