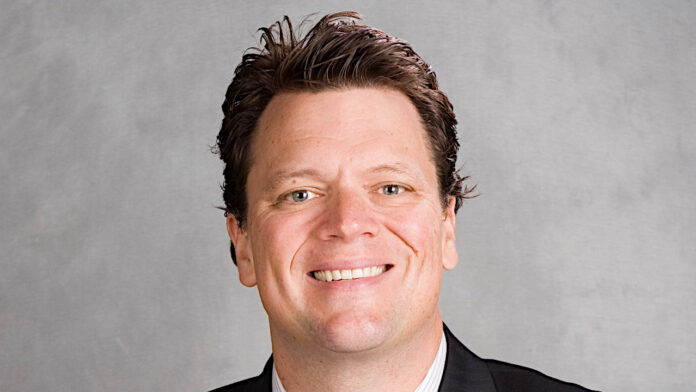 J-TEC Associates of Cedar Rapids has appointed Scott Kruger as its general manager.
Mr. Kruger spent the last five years serving as executive director for the NewBo City Market, helping to "revitalize and revolutionize their business model, and bring new offerings and opportunities for culture, creativity, and business to the Corridor."
"I could not be more excited to be joining Rayser Holdings as the new leader of J-TEC Associates. It is an honor to be entrusted with this innovative and world-class business here in Cedar Rapids," said Kruger in a release, adding he would bring an entrepreneurial outlook, and more than 25 years of experience to J-TEC. "I am grateful for the support of Gary Roling who grew J-TEC into the leader in its field over his 32 years of service. There are many opportunities that lie ahead for J-TEC and I am excited to meet those challenges together."
Retiring CEO, Gary Roling, said he looks forward to this new chapter in J-TEC's history.
"I'm excited to have Scott join the J-TEC team, and I look forward to passing on my knowledge pertinent to the J-TEC business to help ensure Scott's, and therefore J-TEC's, success," Mr. Roling said. "My time at J-TEC has been a period of personal growth and satisfaction, and I want to help Scott have the same experience as he takes the reins from me later this year."
Mr. Kruger is a 1999 graduate of The University of Iowa College of Law. He currently resides in North Liberty with his family and serves as director of the New Bohemia Group, a board member of the Southside Development Group, as well as board member for the Iowa City Liberty Booster Club, while helping to coach the Iowa City West High Trojans Football Club.
J-TEC has been providing vortex flow meters and sensors for automotive, military, industrial, and mining applications since 1968. J-TEC produces flow meters for internal combustion engine air-intake and crankcase blow-by flow measurement, along with a very specialized flow sensor used on military ground vehicles for accuracy of the large weapon systems.