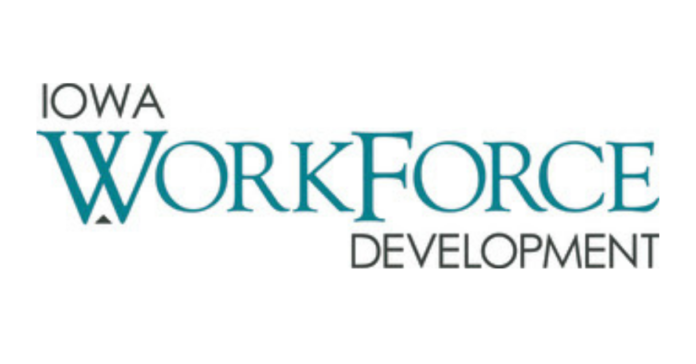 Iowa's seasonally adjusted unemployment rate held level at 2.7% in May as 6,400 new workers joined the labor force. 
In comparison, the U.S. unemployment rate increased to 3.7% last month. 
Iowa's labor force participation rate increased to 68.5% in May, up from 68.3% in April. The number of unemployed Iowans decreased to 46,300 in May from 46,800 in April.
The total number of working Iowans grew to 1,688,600 which is 6,900 higher than April and 11,400 higher than one year ago.
"May was yet another month where large numbers of Iowans reentered the workforce and quickly found jobs," Director of Iowa Workforce Development Beth Townsend said in a release. "Across Iowa, businesses continue looking for the workers they need to help our state prosper and grow. IWD serves as a connecting point enabling workers and employers to capitalize on the opportunities available in Iowa."
Sector unemployment gains, losses
Despite the labor force growth measured by surveying households, total non-farm employment in Iowa decreased slightly in May, according to a separate survey of Iowa businesses. 
Employment now rests at 1,596,400 jobs. The goods producing sector losses outpaced service sector gains this month, which is the first drop for total non-farm employment since November 2022 after revisions. While the private sector decreased by 500 jobs overall, the government added 300 jobs and now rests 5,500 jobs higher than May 2022.
Manufacturing shed 1,400 jobs in May to lead all sectors. This is the second loss for this sector this year, and losses were evident in both durable goods and nondurable goods factories. Many of the jobs lost were related to animal slaughtering and processing. The loss ends a string of strong hiring over the past two months which saw 3,400 jobs gained since February. 
Retail trade was the only other substantial loss since April. This drop breaks a string of five consecutive increases that saw 3,300 jobs added since November. 
All other sector losses were minor and included leisure and hospitality and professional and business services. 
Alternatively, job gains in May were led by education and health services, which increased by 900 jobs. Education fueled most of the growth. That may partially be the result of schools extending their school year later than usual this month.