Iowans are set to benefit from multistate settlements reached this month with two major retail pharmacy chains, a credit reporting bureau and a mobile phone company, announced the office of Iowa Attorney General Tom Miller.
On Nov. 2, CVS and Walgreens tentatively agreed to pay $10.7 billion to states and local governments nationally to address the opiod crisis.
Just five days later, Mr. Miller announced Iowa will receive $152,389.80 from three settlements reached with Experian and T-Mobile over data breaches that occured in 2012 and 2015.
CVS, Walgreens settlement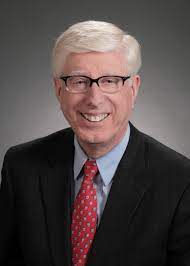 State attorney generals accused the companies of "ignoring red flags over opiod prescriptions and failing to detect and prevent the abuse and diversion of the drugs," according to a press release.
CVS expects to provide $5 billion in payments over 10 years, while Walgreens would make $5.7 billion in payments over 15 years.
"Addressing the opioid epidemic has been a priority of my office for many years," Mr. Miller said in a statement. "We have worked to address this crisis by holding accountable those who exacerbated the use of opioids, including retail pharmacies. While significant work remains, a broad coalition of states is making progress in our negotiations with the pharmacies."
Details of the settlement remain under negotiation.
It is the fifth major settlement regarding the country's opiod crisis announced by the attorney general's office in the last two years. Others settlements include:
Experian, T-Mobile data breaches
Under three settlements by Experian and T-Mobile, totaling more than $16 million in damages nationally, the companies agreed to improve data security practices and "extend credit monitoring services to affected customers," according to a press release.
The breaches compromised the personal information of millions of consumers, including more than 25,000 Iowans.
"Protecting consumers' personal information should be a top priority, not only for credit reporting agencies, but all businesses," Mr. Miller said in a statement. "Experian and T-Mobile have had multiple breaches in the last 10 years. The terms of this settlement will help ensure that consumers' information will be protected from unlawful breaches in the future."
In 2015, Experian, one of the big-three credit reporting bureaus, experienced a data breach where a hacker gained access to part of Experian's network storing personal information on behalf of its client, T-Mobile. The breach involved information associated with consumers who had applied for T-Mobile services and device financing between September 2013 and September 2015, the press release said.
In a separate $2.43 million settlement, T-Mobile has agreed to change its vendor management provisions.
T-Mobile's data breach in August 2021 is still under investigation by a multistate coalition of attorneys general, Mr. Miller said.
In July, Mr. Miller noted the increasing number of solar panel installation complaints compared to years past.