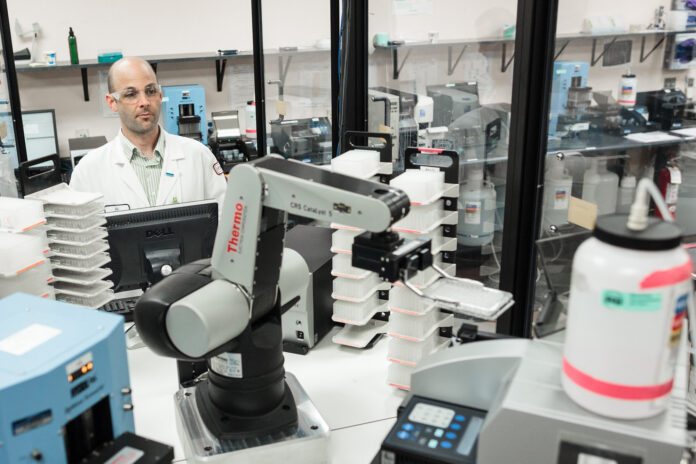 Supporting researchers conducting monkeypox surveillance with a new, next generation sequencing (NGS) solution, Integrated DNA Technologies (IDT) is unveiling a new product aimed at identifying novel monkeypox variants.
On Aug. 30, the company launched the xGen Monkeypox Amplicon Panel, a library prep solution that supports the genotyping of the monkeypox virus within a sample. IDT's NGS amplicon technology, that generates contiguous tiling of overlapping amplicons, is designed to pinpoint evolving epidemiological patterns, according to a press release.
"With monkeypox cases continuing to rise, IDT responded with a new solution to support global efforts across the scientific community—because more discoveries can lead to better prevention and mitigation strategies," said Steven Henck, vice president of R&D, in a statement. "At IDT, we focus on using our team's ability to deliver the right tools when they are needed because we believe that supporting and advancing the global research community benefits us all."
IDT developed a similar amplicon panel for the COVID-19 virus, which demonstrated coverage for the Delta and Omicron variants without the need for redesigning or versioning as the virus mutates.
There are now 47,000 total cases across 99 countries, according to the press release.
Last December, IDT won the Gold Award for Most Innovative New Product in the genomics category for its rhAMPSeq CRISPR Analysis System.