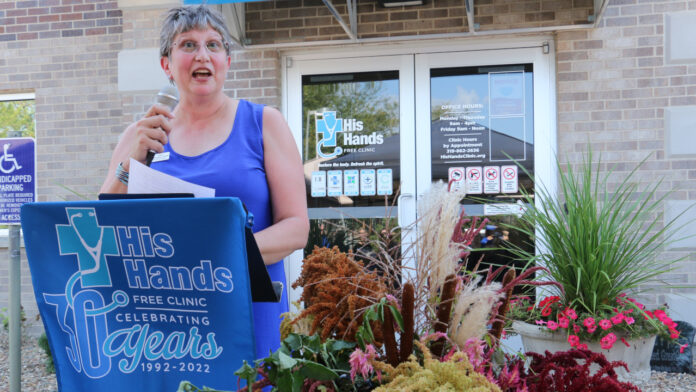 Since its founding in 1992, His Hands Free Clinic has provided medical, dental and counseling services to nearly 40,000 patients from throughout Linn County.
And after raising $1.82 million in a "Great Need. Great Care" fundraising campaign initially launched in early 2021, at the height of the COVID-19 pandemic, His Hands leaders say they're ready to expand their services to even more local individuals in need.
"I feel humbled, I feel privileged and I feel very grateful," His Hands founder Dr. James Bell said during a campaign celebration and open house Sept. 20 at 1245 Second Ave. SE, where His Hands relocated in June 2020.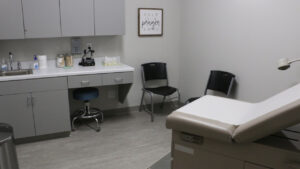 The His Hands fundraising campaign, which was launched to pay for the new facility and extensive renovations, far exceeded its original goal of $1.5 million, clinic executive director Dawn Brouwers said. The campaign was led by co-chairs Kim Ivester and John Rodriguez.
The clinic's new location incorporates more service and staff areas and helps meet an ongoing community need, Ms. Brouwers said, noting that more than 10,000 Linn County residents have no health insurance.
"Last year we also saw people from 18 other counties (in Iowa)," Ms. Brouwers said. "So the need is great."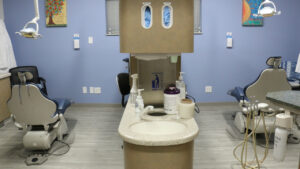 Ms. Brouwers shared a story about a man who told clinic staff he felt his face and smile were "grotesque" due to dental issues.
"He was convinced that he could not get a job because he was so disgusting," Ms. Brouwers said. "After he had dental care, he was able to get a partial denture and he went out and got a job. A couple of weeks later, he came in and said 'thank you for giving back my life. I have a job.' He exuded confidence … We're in the business of helping people not only increase their self-esteem and their confidence, but to give them hope. Thank you for giving them hope. Your gifts have made it possible for us to bring people hope, not just health care."
His Hands is different, Ms. Brouwers noted, because it strives to provide holistic care to its patients, "which means emotional, physical, spiritual and mental support."
The clinic's new location, in the former Wolfe Clinic building, offers more space for patient treatment rooms, diabetes education classes, dental services, physical therapy, chiropractic care and mental health services, as well as a conference room, break room and other amenities to alleviate the crowded conditions at the former His Hands facility, Ms. Brouwers noted. It's also allowing the clinic to extend its hours of operation, and its location near the PCI Clinic and a main public transit route helps improve client accessibility.
His Hands' services are provided by a host of medical volunteers at no cost to the patient, and serves approximately 1,000 patients per year.
The campaign continues to receive donations, and anyone interested in contributing can visit hishandsclinic.org/fill-the-gap/