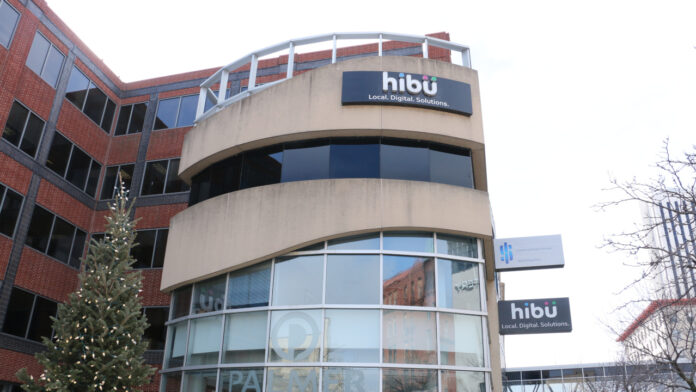 Hibu Inc., based in Cedar Rapids, has acquired the marketing technology platform of Signpost, Inc., Hibu officials announced Sept. 11.
Signpost's platform, which includes marketing automation, messaging hub, and instant response solutions, allows small and medium-sized business (SMB's) to design and deploy optimized text and email marketing campaigns, instantly respond to leads via automated text messages, manage communications across multiple platforms from an integrated messaging hub, and collect customer feedback and reviews.
The one-stop marketing and communication tool empowers clients to efficiently acquire, retain and nurture relationships with prospective and existing customers and to increase conversions from digital marketing campaigns.
"We are thrilled to add Signpost's marketing automation capabilities to our existing portfolio of proprietary technology, further enhancing our ability to deliver exceptional results to our SMB customers, and to welcome Signpost employees to the Hibu team," Hibu chief executive officer Kevin Jasper said in a release. "For the last two years, we have worked closely with the Signpost team to leverage the technology as part of our fast-growing Hibu Assistant offering, which enables our SMB clients to efficiently track customer interactions and deploy automated email and text marketing campaigns to prospective and existing customers.
"The acquisition will bring the full capabilities of Signpost's advanced technology to Hibu Assistant and to the entire Hibu digital marketing platform, accelerating our product development roadmap and our plans to bring new features to market," Mr. Jasper added. "We are also excited to welcome Signpost's Marketing Platform customers to Hibu and to extend our full digital marketing solution to these local businesses."
Hibu is a leading provider of technology-enabled digital marketing solutions to small and medium-sized businesses (SMB's) across the United States. The company serves over 70,000 SMBs, with a focus on established businesses in high-value, non-discretionary industries such as the home repairs/services, auto repair, legal, and medical fields.