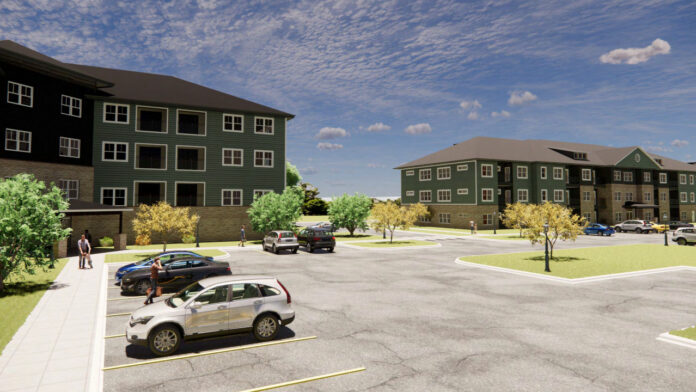 Developers will formally break ground Monday, May 9 on the Green Park Apartment Living development at the former site of the Marion YMCA.
The 147-unit residential development, at 3100 10th Ave. in Marion, comprises an estimated $25 million capital investment.
The multi-family residential project will be built in multiple phases, including a 69-unit building along 10th Avenue and a 78-unit building situated along 31st Street. An on-site management facility and dog park are also included.
The project was awarded Workforce Housing Tax Credits from the Iowa Department of Economic Development in October.
Since the 1960's, the Green Park site served as the home to the Marion YMCA. The site has been vacated since the opening of the new Marion YMCA & Community Rec Center along Tower Terrace Road in 2021.
Green Park Apartment Living was founded in 2020. The project is being developed by Chad Pelley, GLD Commercial, and Ahmann Companies.