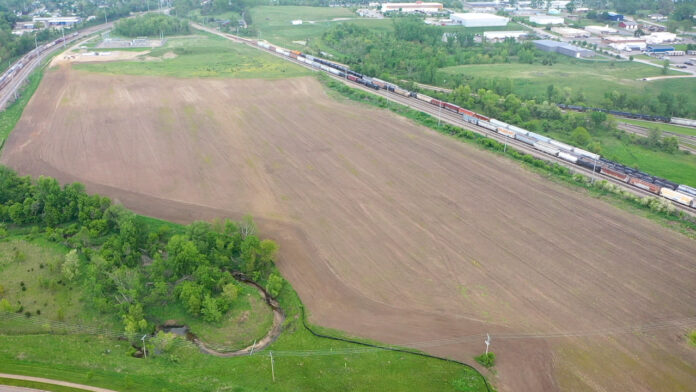 First Interstate Bank is increasing its sustainability efforts by subscribing to a community solar garden in Cedar Rapids.
The bank's subscription to the Alliant Energy Community Solar-Cedar Rapids garden will enable First Interstate to offset 100% of Scope 2 emissions associated with the current electricity consumption in 19 of its 45 Iowa locations. Scope 2 emissions are those created by indirect sources, such as power plants that generate electricity. The solar garden is under construction with energy production to begin in 2024.
"We've been searching for impactful ways to increase our sustainability efforts while continuing to demonstrate our commitment to the communities we serve," said Kevin P. Riley, First Interstate's president and CEO, in a release.
First Interstate is an anchor tenant — and the first bank subscriber — in the solar garden, subscribing to 15% of the Alliant Energy Community Solar–Cedar Rapids garden. The bank has made a 20-year commitment to the project.
The project will utilize renewable energy certificates (RECs). The RECs First Interstate receives are proof the company is offsetting its overall energy usage with renewable energy and can be claimed toward First Interstate's sustainability goals. RECs are issued when one megawatt hour (MWh) of electricity is generated and delivered to the power grid from a renewable energy source.
Community solar gardens are solar projects built in partnership with utility providers to generate solar power close to where it is consumed. They offer multiple subscribers the opportunity to participate and receive renewable, local, clean energy.
First Interstate Bank
, part of the First Interstate BancSystem, is a community bank headquartered in Billings, Montana, with locations in 14 states in the western and Midwestern United States, including 46 branches in Iowa. In the Corridor, the bank has branches in Cedar Rapids and North Liberty