PRESENTS
Commercial Real Estate Design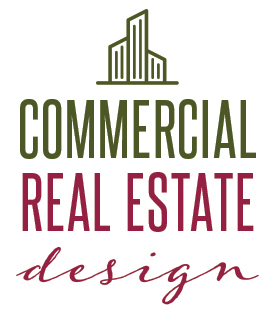 Hilton Garden Inn
4640 N River Blvd NE
Cedar Rapids, IA 52411

The program honors the Corridor's top projects, transactions, dealmakers, and industry executives driving activity.

NOMINATIONS OPEN | Due: June 3, 2023

AWARD CATEGORIES
1. Best New Development or Renovation - Office (I combined these)
2. Best New Development or Renovation - Retail
3. Best New Development - Residential (Multi-Unit)
4. Best New Development or Renovation - Hotel, Restaurant or Bar (I combined these)
5. Best New Development or Renovation - Civic (includes education and government projects)
6. Best New Development or Renovation - Health Care
7. Best New Development or Renovation - Mixed Use
8. Best Outdoor Landscaping Project
9. Best New Development or Renovation - Small Budget (up to $2 million)
10. Project of the Year

FAQ
When and where are the Commercial Real Estate Design Awards?
August 30, 2023 @ 11:30 am - 1:15 pm
Hilton Garden Inn
4640 N River Blvd NE
Cedar Rapids, IA 52411

What do the Commercial Real estate Design Awards include?
Ability to engage with honorees during networking prior to and after the event.
Lunch.
How much are tickets?
$70 for an individual ticket and $680 for a table of ten.
* Ticket sales close exactly one week prior to the event. No exceptions.
*All dietary restrictions must be submitted a week prior to the event. If you have any questions, please email keeley@corridorbusiness.com
What is your refund & cancellation policy?
In cases of inclement weather, the Corridor Business Journal will assess the situation and alert attendees if the event will be postponed or canceled. Refunds will not be offered if the postponed event is held. In the unlikely event of a cancellation, they may be exchanged for a different event of the same value, free of charge, subject to availability.
I've purchased a ticket(s), do I receive a physical one?
No. There are no physical tickets. Attendees are asked to check in at the registration table prior to the event.
How are winners selected?
A selection committee made up of past honorees determines recipients.
When will the winners be announced?
Winners will be announced ten weeks prior to the event on the Corridor Business Journal website and published in the paper.
What is the CBJ?
The Corridor Business Journal covers news that is of interest, use, and importance for anyone who does business in the growing Cedar Rapids and Iowa City corridor. CBJ is not part of a chain. The newspaper is owned and operated independently by John and Aspen Johman.

A portion of each issue is dedicated to one sector in the business community. Among many other focus issues, these topics range from diversity to small business, to politics & elections, and banking. We also publish a host of supplamental materials.
Where can I get more information?
For editorial information, contact the newsroom, (news@corridorbusiness.com)
For subscription information, contact Jean Suckow (jean@corridorbusiness.com)
For advertising information, contact Kelly Miller (kelly@corridorbusiness.com)
Have questions about sponsorship opportunities?
For sponsorship information, contact Lauren Fletcher (lauren@corridorbusiness.com)
2023 Commerical Real Estate Design Award recipients (listed alphabetically)
Stay up-to-date with the CBJ events
Sign up for our newsletter now to receive special invites to CBJ events like the Women of Influence, the Healthcare Summit, Economic Forecast Luncheon and more.