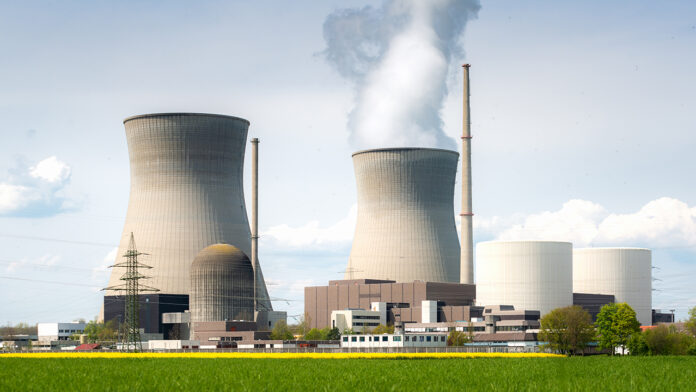 It is noteworthy to point out that Germany and California are now desperately trying to keep their remaining nuclear power plants from going offline after initially being in favor of going nuclear power free.
It is this shortsightedness on energy policy that continually gets our nation, and now countries like Germany, in difficult positions. Energy supplies, prices and demand are notoriously fickle.
It is no coincidence that U.S. natural futures reached a 14-year intraday high last week. Futures for September delivery dropped from a fresh high of $10.028 per million British thermal units to end at $9.193, more than twice the price a year ago.
Germany implemented a policy to get rid of nuclear power in the 2000s and instead get the majority of its energy from natural gas from Russia and renewables. Now that the war in Ukraine is underway, energy supplies from Russia are far from certain. If its three remaining nuclear power plants, which account for 6% of Germany's electricity, were to go offline then Germany would need to rely more on coal and natural gas.
Similarly, state officials in California are finally seeing the potential problem of getting rid of their last remaining nuclear power plant, Diablo Canyon.
According to the Wall Street Journal, California lawmakers are racing to hammer out a plan to keep Diablo Canyon from being retired. The 2,250-megawatt Diablo Canyon plant supplies roughly 8% of the power produced in California.
Proposed legislation, which hasn't yet been filed, would push PG&E Corp., the utility company that owns the plant, to renew its federal nuclear operating licenses and do other work to keep the plant running.
It's too bad that the Duane Arnold Energy Center (DAEC), formerly Iowa's only nuclear power plant located outside of Palo, is being decommissioned and is virtually impossible to get restarted.
Here's what we wrote on this page in February 2021:
"When its majority owner, NextEra Energy Resources, decided to close and decommission the DAEC early after Alliant Energy decided to pay $110 million to end its power purchase agreement, we thought it was a shortsighted economic decision for the companies that could have long-term unintended consequences in the overall energy delivery ecosystem in the state, not to mention a dire economic impact to the Corridor.
"Unfortunately, few elected officials publicly came out against the closure because nuclear power doesn't have the broad appeal that wind and solar power generation have, not to mention their favorable economic tax incentives."
In January 2021, natural gas prices were under $3.
This is another cautionary tale that national and state officials and utility executives need to keep in mind when important energy policy decisions are being made without thinking through long-term consequences.