Third-year apprentice Chris Nicholson of Coralville practices stick-welding a steel plate at the Plumbers & Pipefitters Union's Joint Apprenticeship Training Center in Cedar Rapids.  PHOTO DAVE DEWITTE
By Dave DeWitte
dave@corridorbusiness.com
Strong training demand for union building trades reflects the Corridor's robust construction market, and is offering up promising career opportunities for new graduates and mid-life career changers.
Cedar Rapids is home to at least five major trade union training programs, operated by the United Brotherhood of Carpenters and Joiners of America (UBC), the International Brotherhood of Electrical Workers (IBEW), and international associations representing ironworkers, plumbers and pipefitters, and sheet metal workers.
The programs train apprentices to become journeymen over the course of one to six years, depending on the program. Apprentices typically are required to perform a specific amount of classroom and shop training every month or quarter. They earn a lower wage than journeymen, but typically receive union benefits and pay only a small hourly wage deduction for training.
The number of apprentices accepted each year is often dictated by contractors' demand for workers, and limited by a required ratio of apprentices to journeymen, but it remains a relatively pure indication of how busy construction and maintenance contractors are.
"We usually have 40-50 apprenticeships going through our four-year program, but we're up to 180 right now, and we have a waiting list of candidates," said Patrick Loeffler, president of the Cedar Rapids/Iowa City Building Trades Council.
Sheet Metal Workers Local 263 has 75-80 apprentices in its five-year training program, up from about 50 three years ago, according to Training Coordinator Mike McCullough.
"It's a sign of a healthy construction economy," he said.
Chip Davis of Plumbers and Pipefitters Local 125 said he was expecting worker demand to tumble this year following a spike, driven in part by regional projects focused on rebuilding from the floods of 2008. Fortunately, the decline has been milder than expected.
"Two years ago, we started 92 new apprentices and last year we started 52," Mr. Davis said. "This year I was projecting about 40, but it looks like we're going to be at 61. Most of the contractors I'm talking to say that there's still so much work to be bid they're picking and choosing what they're going to bid. That's a good sign things are not slowing down."
Mr. Loeffler shares that view, but cites another reason as well. He said many skilled trades people were ready to retire when the Great Recession hit in 2007-08, but postponed retirement after the swooning stock market sunk their retirement portfolios.
"Now the economy's come back and most of the phone calls I get are, 'How can I pull my pension?'" he said.
With demand for apprentices still strong, trade unions say they can be selective about who they admit to their apprenticeship programs, even though the unemployment rate is low.
"We get about 100 applications a year and probably take 25-30 apprentices," said Mike Carson, training coordinator for the IBEW. Apprentices typically are required to submit an application and interview with a program committee, but Mr. Carson said the IBEW also requires applicants to test on things like algebra and reading comprehension.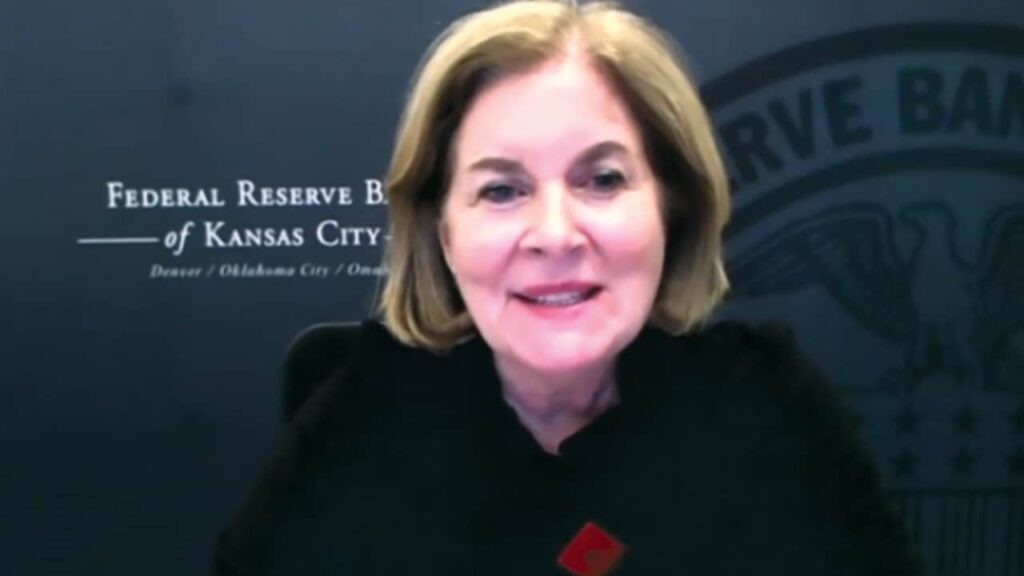 It's a widespread misconception that skills are the main criteria contractors look for in apprentices, according to Mr. Davis. He said contractors are primarily seeking motivated workers who are willing to learn, show up on time and put in a good eight hours on the job. Providing the skills is the job of the union's apprenticeship program, he explained, and is a process that takes place over time.
Another misconception is that apprentices are all fresh high school graduates, or lack college training. Some come from manufacturing jobs that ended when factories moved overseas, while others completed college degrees before deciding they would rather work in the trades.
"We have some apprentices who are 50 years old," Mr. Carson said. "We call them all 'kids.' That's just the way we talk around here."
Recruitment challenges remain
Mr. Carson said the apprenticeship programs have a good working relationship with the Kirkwood Workplace Learning Connection, which helps them get in front of young students, and have had a presence at the Iowa School Counselors Association Convention the last two years through joint efforts of the Cedar Rapids-Iowa City Building Trades Council and Central Iowa Building & Construction Trades Council. That's not to say that recruitment among the youngest generation is easy, however.
"The schools promote college – they don't promote the trades really as a viable option to guys," said Mr. McCullough, of the Sheet Metal Workers, who, like other union training coordinators, has not been allowed to pitch the union's program at some area high schools.
Apprenticeship wages can be another part of the recruiting challenge. They can sometimes be half or even 40 percent of journeyman wages, depending on the union. But training leaders say that the wages, while initially lower, put the apprentices on a better financial trajectory than college in many cases.
At the Plumbers and Pipefitters, "Apprentices start at 40 percent of journeyman scale, or $14.52 an hour, and go up 5 percent every six months," Mr. Davis said. "That's now $1.81 every six months, so when they finish in five years, they'll be making $40 an hour with $15 in benefits."
In many cases, the apprentices earn enough to buy their first home during their training programs, and graduate to journeyman status without any college loans. At that point, many are homeowners making as much or more than their parents, and are not weighed down by student loans.
Apprentice wages average about $15 per hour, and those who complete their programs earn about $300,000 more over the course of their career than non-apprenticeship tradespeople in the same occupational fields, according to the U.S. Department of Labor.
The potential for a downward construction cycle that could lead to temporary unemployment for skilled tradesmen can also be an impediment to recruitment. The union trades offer many skills focusing on maintenance, but most jobs involve construction, and construction runs in cycles.
Providing the latest in skills and certifications is one way that the apprenticeship programs are trying to smooth out the construction cycle. The UBC, for example, is offering specialized training for certification in Infection Control Risk Assessment (ICRA). The training helps union carpenters minimize the spread of pathogens while working on projects in medical facilities by installing things like temporary barriers and HEPA air filtration systems.
If there's one challenge that apprenticeship programs want to overcome, training coordinators say, it's the idea that working with your hands isn't the way to make a good living anymore.
Mr. Loeffler says the UBC starts early with programs like Kids Build, which invites children ages five to 12 to build a project from pre-cut pieces of lumber during a two-hour session held once a month.
"We're trying to involve ourselves in the community," he said. "We're putting it out there."
Mr. Carson worked as an electrician for 26 years before going into training at the IBEW for the last 11 years. He says one of the biggest motivations for working in the trades is neither the wages nor the benefits, but rather one that follows tradesmen their entire lives.
"We can look back and see the physical accomplishments of what we did five or ten years later, and say to our children, 'I was part of that,'" Mr. Carson said. "It's a lot more satisfying than moving papers around."