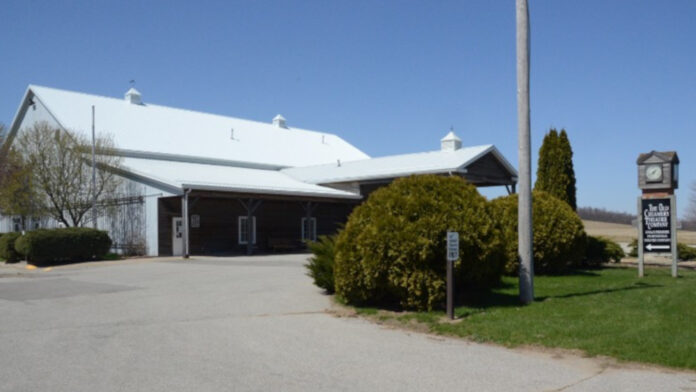 The Old Creamery Theatre, Iowa's oldest professional non-profit theatre company, has permanently closed its doors after more than 50 years.
The theatre's board of directors posted a notice on their website Feb. 4 announcing the closure.
"Like many other organizations, the COVID-19 pandemic forced us to temporarily close our doors in March of 2020," the notification reads. "After an attempt at a partial re-opening this past fall/winter 2021 with roadshows, we had the hopes of putting on a regular season of shows in 2022. While the roadshows were considered a success, it was just too little, too late. The financial pressures endured during this extended closure have proven to be a catastrophe from which we could not recover. Coupled with the existing non-profit budget and all the usual expenses which were still incurred while closed, there was simply no way to continue to stay open."
Old Creamery was founded in 1971 in a former co-op dairy building in Garrison and moved to the Amana Colonies in 1988. At its peak, Old Creamery presented up to six mainstage shows each year, adding children's productions to the mix in 2007.
The theatre had terminated all its staff, except for general manager Pat Wagner, in July 2020 in an effort to remain financially viable, but even receiving a Shuttered Venue Operators Grant from the federal government wasn't enough to fully address Old Creamery's financial woes.
Old Creamery had actually announced plans in 2018 to move to a new facility at Kirkwood Community College, but those plans were scrapped in 2019 after Kirkwood officials said they weren't interested in moving forward with the $5 million project.
"Old Creamery Theatre extends their heartfelt thanks to the public for 50 years of support, engagement and dedication," the statement concludes. "A non-profit organization is a reflection of the community it serves, and Old Creamery has been supported by the finest staff, volunteers, talent, and patrons for 50 years. The memory of the artistic impact of the live theatre experience will always be treasured."