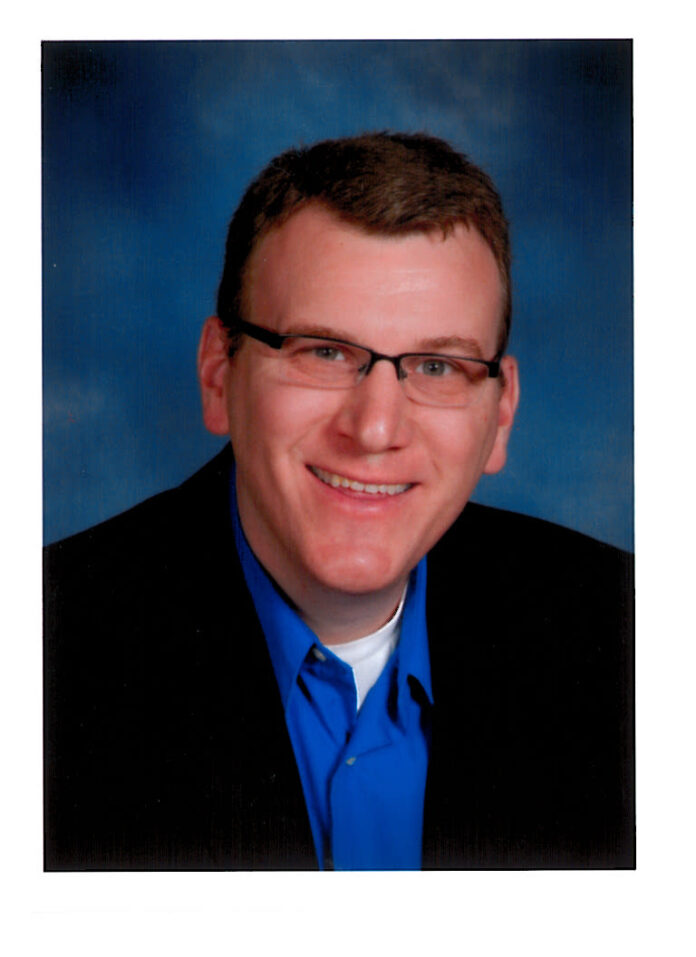 Associate Pastor
First Lutheran Church
Age: 37
Craig Brown uses his desire to help people, knack for public speaking and thirst for knowledge to thrive in a career he loves.
The former television reporter followed his calling and is now associate pastor at First Lutheran Church in Cedar Rapids, where he ministers the congregation and leads community projects.
"He sacrifices his personal time to help those in need," stated childhood friend Jason Glass in his nomination of Mr. Brown. "He teaches classes to help his congregation and others better their lives. Most impressively, he has organized large-scale projects that involved logistics, planning and coordination with other agencies."
After receiving a bachelor of arts in communication studies from the University of Iowa, Mr. Brown started as a general assignment reporter at KCRG-TV9 in 1999.
"I thought I would do that that for the rest of my life, but God had other plans," he said. "God put a number of signs and people in my life that drew me to the ministry."
Perhaps the most influential sign was in July 2004, when he covered an accident in which a 19-year-old woman was struck by a vehicle and killed as she walked across First Avenue in downtown Cedar Rapids.
"I gave her friend a hug after interviewing her and realized this is what I want to be doing," he said. "I wanted to help people."
In early 2005, he left his reporting job and enrolled in Wartburg Theological Seminary in Dubuque. He commuted to Dubuque for four years while still living in Cedar Rapids. When he was ordained in 2009, his first placement was at First Lutheran Church in downtown Cedar Rapids.
"God told me to put cement in my shoes in Cedar Rapids after the flood," he said. "I felt led to lead people to get back on their feet, not only emotionally but financially."
Since 2008, Mr. Brown has helped more than 400 people through Financial Peace University with Dave Ramsey, a program he leads at the church. He has organized several projects to help the community recover from the flood of 2008 and economic downturn. His role, he says, is to lead volunteers and let them run the projects.
"I try to empower other people," he said. "I stir the pot and get people going. I don't feel I have to be front and center."
In 2009, he led a team of 50 volunteers to rebuild three families' houses destroyed by the flood. He also helped coordinate two free picnics for hundreds of people at McKinley Middle School and Bever Park to celebrate the first year of flood recovery.
On Halloween of 2009, he helped coordinate more than 60 volunteers to direct traffic and distribute four semi-loads of food brought to First Lutheran by the national organization Feed the Children. The food was enough to feed 1,600 families for a week.
This summer he organized a bicycle giveaway called "Christmas in July" through First Lutheran. The church took in 243 used bicycles which volunteers fixed up to give to adults and children in need. When not organizing large community projects through the church, Mr. Brown volunteers as an on-call chaplain at St. Luke's Hospital and announces for the Xavier High School marching band during their halftime shows. He has also participated in Big Brothers Big Sisters, mentoring a young man for more than 10 years until he recently turned 18 and successfully completed the program.
Mr. Brown and his wife, Katie, a sixth-grade teacher in the College Community School District, have two young sons, Kirk and Hayden. While he admits balancing work and family life can be challenging, he credits his wife for keeping him grounded.
"She is the reason for my success," he said. Mr. Brown is satisfied with his choice to enter the ministry and serve the Cedar Rapids community. "I'm living on God's time and try to be faithful on his calling," he said. "I love what I'm doing."
-Angie Holmes