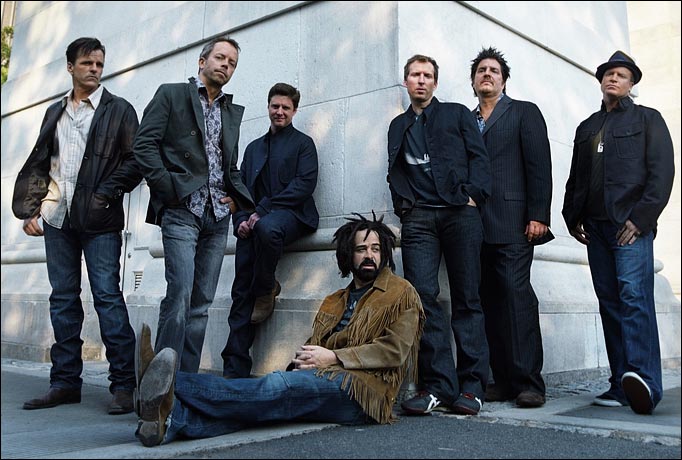 By Pat Shaver
CEDAR RAPIDS — Calling all volunteers.
With RAGBRAI only a few weeks away, the Cedar Rapids RAGBRAI committee is calling for volunteers. They anticipate needing about 1,100 volunteers for July 26 and July 27, when the annual bicycle ride rolls through Cedar Rapids. Right now, there are 600 more volunteer slots to fill, said Jennifer Pickar, marketing and communications director with the Cedar Rapids Area Convention and Visitors Bureau.
"I think we've come a long way to get half of those filled, but we really need to put a call out," she said.
RAGBRAI (the Register's Annual Great Bicycle Ride Across Iowa ) volunteer jobs include everything from helping at the information center, directing riders to different activities, helping at the campgrounds, installing signage, directing traffic at the campgrounds, checking garbage bins and recycling barrels.
Other opportunities include volunteering at the concert venue, working at the beverage garden serving beer or checking IDs, and helping setting up or tearing down venues.
"Really what we're working on right now is promoting and getting people to participate in all of the things we have planned as well as pulling together the last few details," Ms. Pickar said.
As a host community, Cedar Rapids will house the about 12,000 riders and their friends and family overnight.
"We know from a study done on RAGBRAI that each day the event generates about $3 million in spending. Knowing that we are a large site and we're hosting the 40th anniversary, we think we'll get that $3 million in economic impact here in Cedar Rapids," Ms. Pickar said.
Visitors to Cedar Rapidswill be impressed with the recovery work from the 2008 floods, she added.
"We want to show off all the progress we've made over the last couple of years," she said. "It's a vibrant and exciting time here in Cedar Rapids."
Many of the events will be in the downtown area, but there will also be events in the CzechVillageand New Bohemia neighborhoods, at Veterans Memorial Stadium and in Ellis Park.
"We know there are a lot of businesses that are along the route will definitely see a lot of business. We also have a lot of vendors that will be part of the event and will see a lot of economic impact," Ms. Pickar said.
Many hotels in Cedar Rapids are sold out or nearing being sold out.
"There are still rooms available but we're pleased with the number of hotel rooms that have been reserved," Ms. Pickar said.
The Cedar Rapids RAGBRAI committee's budget to host the overnight event, RAGBRAI 40th Celebration featuring the Counting Crows and breakfast event the next morning is nearly $400,000. The expenses include entertainment and staging, signage, law enforcement, shuttles, printing, electrical, fencing, etc.
The budget is larger than other RAGBRAI overnight towns because there's multiple venues in Cedar Rapidscompared to one in other cities.
"We don't have one space where everything fits," Ms. Pickar said.
Over $150,000 has been raised in corporate sponsorships, Ms. Pickar said. They have about 30 corporate sponsors. The rest of the funds will be raised through concert ticket sales, beverage sales, vendor fees and merchandise sales.
Cedar Rapids and RAGRBAI will host the Counting Crows live in concert July 26. Tickets to event celebrating Ragbrai's 40th year can be purchased online at www.CedarRapidsRAGBRAI.com. General admission tickets are $25 in advance.
Tickets may also be purchased in person at the Theatre Cedar Rapids box office located at 102 Third St. SE in Cedar Rapids for the same price. The box office is open Monday through Friday from 11 a.m. to 5 p.m. Cash and checks are also accepted at the box office.
The day of the concert general admission tickets will be $35 and can be purchased at the box office.
The concert stage will be located in downtown Cedar Rapids on First Street SE, between Second and Third Avenues SE, near the Alliant Energy tower. The entire concert venue will include May'sIslandand the Second and Third Avenue bridges. Gates open at 4:30 p.m.; music begins at 5 p.m.
RAGBRAI riders are able to attend the concert for free. They hope to sell an additional 6,000 to 7,000 tickets. Ms. Pickar said their big marketing push for ticket sales will happen over the next few weeks.
"We really need the local community and the surrounding communities to come celebrate with us and take advantage of seeing a popular band at a fun downtown venue," Ms. Pickar said.
Ms. Pickar said they are still working out the details of the events schedule.
"We want our residents to know that they are invited to come out and participate," she said. "We also want to encourage residents to come and welcome riders either in or out of town."
The Counting Crows released their debut album in 1993,  August and Everything After. The album featured the single "Mr. Jones." More recently, they hit No. 1 with the song "Accidentally In Love" which was on the Shrek 2 soundtrack. They have sold more than 20 million albums worldwide and will be releasing a new record in April.
All the proceeds from Cedar Rapids RAGBRAI festivities will go to support a new universally-accessible playground near the new Northwest Recreation Center in the Time Check Neighborhood.
Universally-accessible playgrounds are all-inclusive and are designed for residents of all ages and abilities—especially children with physical, cognitive and sensory disabilities—to be able to enjoy.
They are more expensive than a traditional playground because of special universally-accessible features, including rubber base flooring, rather than wood chips; rollerslides and roller tables, instead of traditional slides; double wide ramps that can accommodate multiple wheelchairs; specially-designed swings, gliders and spinners; and sensory play panels and discovery walls. The estimated cost of the playground is about $120,000.
This will be one of the first playgrounds of its kind in Cedar Rapids. A similar playground has already been installed at Indian Creek Elementary School in Marion.
RAGBRAI, The Register's Annual Great Bicycle Ride Across Iowa, is an annual seven-day bicycle ride across the state. This year, the event will celebrate 40 years of riding and is the oldest, largest and longest touring bicycle ride in the world. Des Moines Register Media has been the title sponsor of RAGBRAI since 1973.
The ride begins on July 21 in Sioux Center and makes overnight stops in Cherokee, LakeView, WebsterCity, Marshalltown, Cedar Rapids, Anamosa and ends July 28 in Clinton.
The last time Cedar Rapids hosted RAGBRAI was 1990.
For more information, visit www.cedarrapidsragbrai.com.