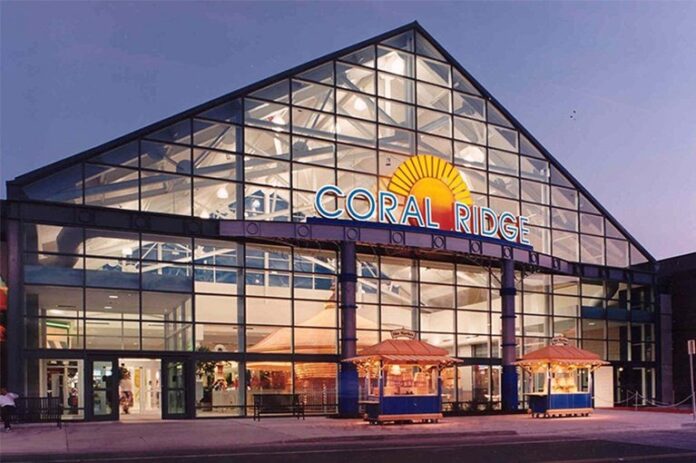 Coral Ridge Mall. CREDIT Brookfield Properties
By CBJ News Staff
news@corridorbusiness.com 
A public health proclamation Wednesday allows malls to reopen in the 22 counties excluded from an earlier proclamation at 5 a.m. Friday, and also allows statewide reopening of dental offices, campgrounds, drive-ins, tanning facilities and medical spas with public health restrictions.
Social and fraternal organization facilities must remained closed, and golf courses may be open only "to the minimal extent necessary" to provide access to the golf course and equipment.
Almost one-fourth of Iowa's 99 counties, including most of the Corridor, were excluded from an earlier reopening order because of the higher risk of COVID-19 they pose. The proclamation issued by Gov. Kim Reynolds Wednesday allows for the reopening of malls in these 22 counties: Allamakee, Benton, Black Hawk, Bremer, Dallas, Des Moines, Dubuque, Fayette, Henry, Iowa, Jasper, Johnson, Linn, Louisa, Marshall, Muscatine, Polk, Poweshiek, Scott, Tama, Washington, and Woodbury.
The proclamation allows fitness businesses to reopen in the 22 counties on a highly limited basis. Fitness centers, health spas and clubs, gyms and aquatic centers may allow entry of a single person at one time on an appointment basis.
In addition, the order enables schools to reopen earlier than Aug. 23 under a Return to Learn Plan. The order also extends the life of most liquor licenses issued by the state beyond their usual one-year expiration. CBJ