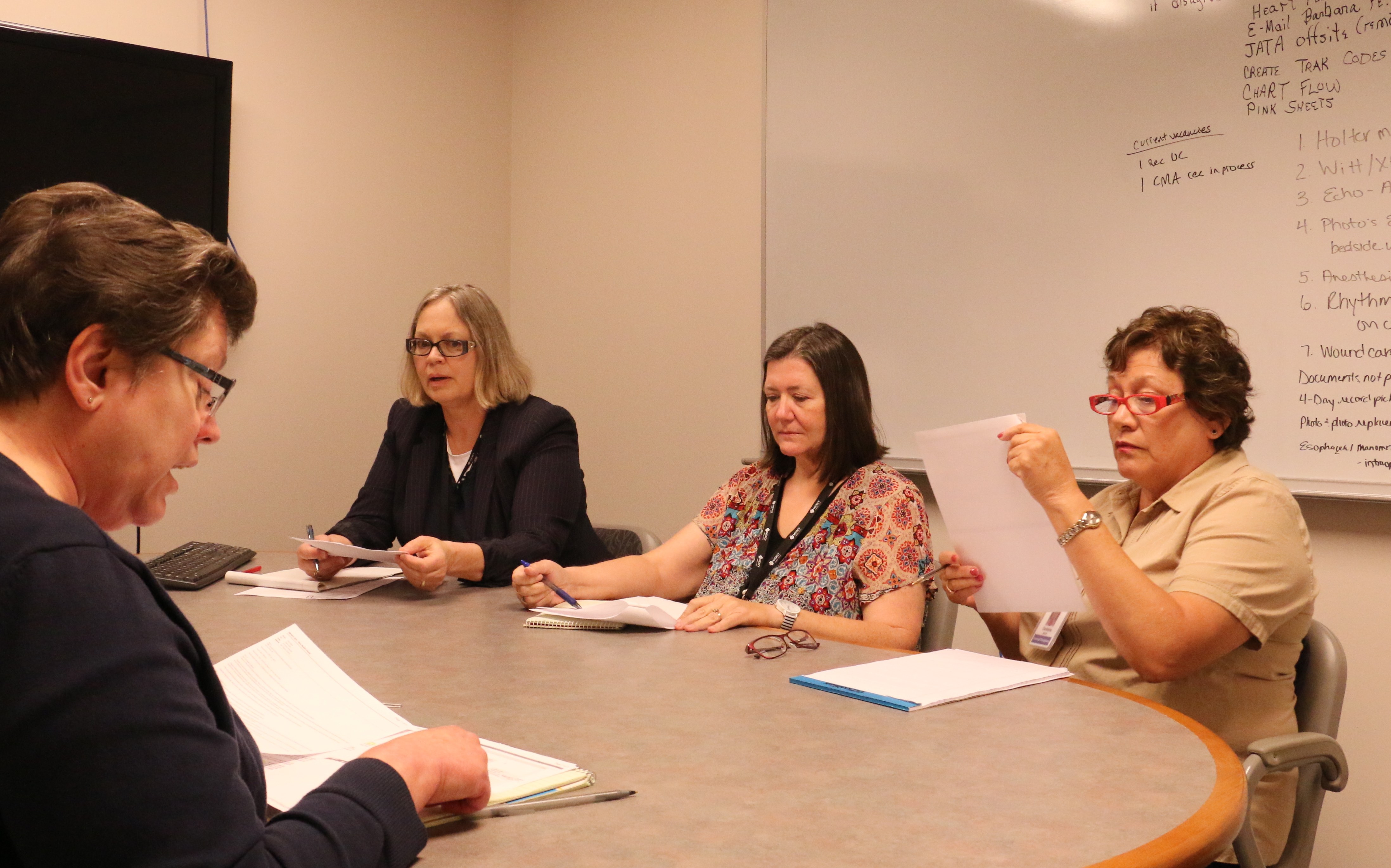 Despite concerns about its implementation, the crossover to a more complex medical coding system six months ago has gone more smoothly than many in Iowa had anticipated.
The ninth version of the International Classification of Diseases and Related Health Problems (ICD), more commonly known as ICD-9, had been in place since 1979 with several revisions. Over time, it became necessary to overhaul the system and increase the number of codes from around 13,600 to the nearly 79,000 in ICD-10, due to medical and technological advances and changes in insurance delivery.
Originally scheduled for implementation in January 2009, ICD-10 was delayed several times to give organizations more time to prepare. The U.S. Department of Health and Human Services (HHS) finally issued a rule in the summer of 2014 setting the implementation date for ICD-10 in October of 2015.
Even with the added years to prepare, the transition hasn't been without its pain points. West Des Moines-based UnityPoint Health, which operates 17 hospitals including St. Luke's Hospital in Cedar Rapids, spent almost $17 million from January 2013 to December 2015 preparing for the crossover, according to Renee Rasmussen, UnityPoint's vice president of revenue cycle That cost included everything from training to computer system updates to hiring external coding help for several months after the transition.
"A large chunk of that was the software and hardware costs," Ms. Rasmussen said. "We had to go through all of our computer systems, and in a lot of cases had to add an upgrade that would allow them to be ICD-10 compliant."
UnityPoint centralized its coding department in September 2013 after previously maintaining coding departments in each of its regional hospitals – a move that helped the company better navigate the transition, she said.
Mercy Medical Center in Cedar Rapids switched to a new electronic health system called EPIC in June 2013 in anticipation of the switch, said Shawn Steffen, Mercy's senior director of patient accounts-revenue cycle.
"That helped with our training," Mr. Steffen said. "The new system was ICD-10-ready when we did our conversion. Most of our focus was the ancillary software that we knew we were going to keep from our main system to make sure they were going to be ICD-10 compliant."
Once the Oct. 1 switchover deadline was set, UnityPoint started regular training for its coders. By early 2015, they were doing dual coding under ICD-9 and ICD-10, she said.
"That was going on whether it was professional billing, hospital billing and in our home care," Ms. Rasmussen said. "We were really trying to get the coders proficient because we felt that the majority of the change would be on our physicians, as far as having to document [procedures] a little differently or in more detail."
UnityPoint Health has seen about a 20 percent decrease in its hospital coder productivity since the change, Ms. Rasmussen said.
"We were hoping that we would not have to hire additional people," she said. "We had invested in computer assisted coding (CAC), and the intent was that through this automation that the software would help be able to pick up the documentation so the coders could be more efficient, or at least remain at their ICD-9 level."
Nevertheless, overall reviews of the switchover and new system remain positive. Pat Brooks, co-chair of the ICD-10 Coordination and Maintenance Committee under the Centers for Medicare & Medicaid Services (CMS), said that the group in March held its first meeting since the implementation deadline, calling it an overall success.
"We're so pleased to report that no sky fell and there were no major issues. We had no big billing problems. And life is good," she said.
ICD-10 winners abound
While the switch to ICD-10 may have increased costs and time requirements for Corridor health care providers, it has also benefitted a variety of other companies and institutions. Among those making gains from the transition is Kaplan University, the for-profit online university owned by Kaplan, Inc., a subsidiary of Graham Holdings Company.
The school unveiled its Medical Billing and Coding Certificate as a campus program in 2009, the same year the Centers for Medicare and Medicaid Services (CMS) annonuced the launch of ICD-10. In 2013, the roughly one-year program was expanded to include an online component, and presently includes more than 1,100 students.
Kelly Williams is an online adjunct professor who teaches the certificate courses. She said a small portion of students are medical professionals who sought the certification at the behest of supervisors, or independently as a means to a raise.
"Most of the time, they get interested because they heard about it from someone else," Ms. Williams said. "So they have an idea of what [ICD-10] is, but it can be a wide range [of students]."
According to the U.S. Bureau of Labor Statistics, jobs for medical records and health information technicians, which includes medical coders, are projected to increase at a rate of 15 percent over the next eight years.
The continued growth in demand has also stirred business for companies like MediRevv in Coralville, which welcomed Amy Cerruti as vice president of coding services in October.
Coding is one of the largest departments at the company, she said, which works with patients to collect payment on behalf of hospitals and clinics, and offers support services for health care providers, as well as professional education seminars.
Between the company's launch of its Coding Services line in March 2014 and Ms. Cerruti's arrival last fall, MediRevv added nearly 40 coders certified by either the American Health Information Management Association (AHIMA) or the American Academy of Professional Coders (AAPC). The added staff handle production coding services, coding-related denials management and ICD-10 implementation strategies.
Ms. Cerruti said many in the coding department work remotely – a fairly common perk within the coding community that's used to attract in-demand talent.
"With ICD, coders can pretty much write their own ticket," Ms. Cerruti said. "They can make a lot of money and were in very high demand, and people were competing for them."
More challenges ahead
Ms. Cerruit said MediRevv clients include some of the Corridor's largest health care providers, and said the overall transition into last October's deadline has been relatively smooth. However, the transition to ICD-10 isn't over.
In keeping with previous editions of the International Classification of Diseases code set, an update is scheduled to be officially released in June and implemented on Oct. 1, 2016. The CDC and CMS have, however, pre-released the changes.
According to the health IT publication EHRintelligence.com, as of March, a total of 3,651 new and 487 revised codes were under review for addition to ICD-10. If adopted, the proposed additions would increase the total number of ICD-10 codes used in hospital inpatient settings to 75,625 starting in fiscal year 2017.
In addition, the standards for coders are about to be raised. Also starting this October, many payers, including the CMS, will begin requiring longer and more detailed reports than were previously permitted, which is intended to avoid penalizing coders for errors or technical malfunctions related to the transition.
Industry observers have cautioned physicians and payment processors to anticipate an increase in payer audits, as payers request supporting documentation on the medial necessity of coded procedures. Ms. Cerruti agreed, explaining that physicians must now keep detailed written records to accompany coded diagnoses in order for those codes to be validated by payers.
"The most important thing we are encouraging our clients to do is focus on provider-physician documentation," Ms. Cerruti said, adding that some providers should also consider audits prior to the extension "just to get a sense of where they are" with regards to compliance and the potential for denials.
"That's something that people are preparing for," Ms. Cerruti said. "What's going to happen … we don't know that, but we need to be ready."