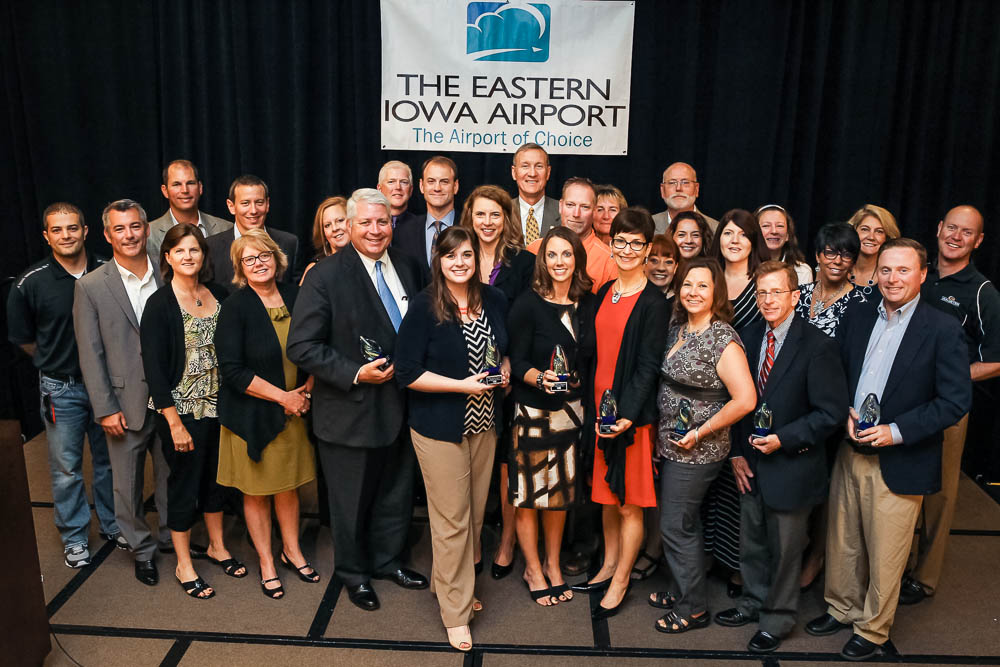 The Coolest Places to Work identifies and honors local companies that have created the most engaging and rewarding work environments in the Corridor. Self-nominated companies in Kirkwood's seven-county region were selected based on a Worker Satisfaction Survey.
This year 24 companies were recognized at an awards breakfast on June 17. Companies were divided into three categories based on the number of employees.
Help us congratulate the 2014 Coolest Places to Work in the Corridor:
Small-sized Companies (25 or fewer employees):
No. 1 Small Company: Hawkins Wealth Management
No. 2 Small Company: Corridor Chiropractic of IA PLC
No. 3 Small Company: American Heart Association
No. 4 Small Company: EarthView Environmental, Inc.
No. 5 Small Company: de Novo Alternative Marketing
No. 6 Small Company: Rausch Productions, Inc.
No. 7 Small Company: Cedar Rapids Kernels
No. 8 Small Company: Brucemore, Inc.
Medium-sized Companies (Between 26-99 employees):
No. 1 Medium Company: Big Brothers Big Sisters of CR
No. 2 Medium Company: Prairiewoods Spirituality Center
No. 3 Medium Company: ESCO Group
No. 4 Medium Company: DiffStrat Companies, Inc.
No. 5 Medium Company: Bankers Trust
No. 6  Medium Company: Cedar Rapids Bank & Trust
No. 7 Medium Company: Millhiser Smith Agency
No. 8 Medium Company: AW Welt Ambrisco Insurance, Inc.
Large-sized Companies (100 or more employees):
No. 1 Overall, No. 1 Large Company: Clickstop Inc.
No. 2 Large Company: Van Meter Inc.
No. 3 Large Company: MediRevv Inc.
No. 4 Large Company: Oaknoll Retirement Residence
No. 5 Large Company: University of Iowa Community Credit Union
No. 6 Large Company: MidWestOne Bank
No. 7 Large Company: Crystal Group Inc.