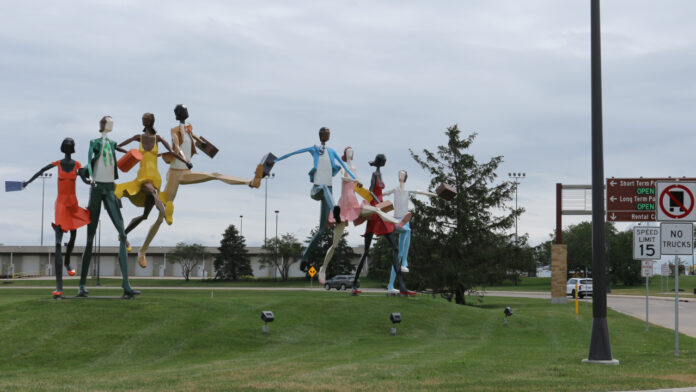 American Airlines announced Thursday that a new weekly flight from the Eastern Iowa Airport in Cedar Rapids to the Miami International Airport will begin this fall.
The nonstop flight from Cedar Rapids to Miami will be offered on Saturdays, from Nov. 11 to March 30, American officials announced.
This is the second new flight from Cedar Rapids to Florida announced this week. On Wednesday, the airport announced a new nonstop Allegiant flight from Cedar Rapids to the Fort Lauderdale-Hollywood International Airport (FLL), beginning Nov. 17.
"The addition of these two nonstops to popular leisure destinations is a direct result of the Eastern Iowa region choosing to fly CID," Eastern Iowa Airport Director Marty Lenss said. "Strong regional support leads to continued airline investment. These announcements further strengthen the economic impact of CID and enhances regional workforce retention and recruitment efforts."
Thursday's announcement made as part of new American flights from Miami to seven new domestic destinations, including year-round daily service to Portland, Oregon and Sacramento, California, and seasonal weekly service to Buffalo, New York; Cedar Rapids; Lexington, Kentucky; Wichita, Kansas; and Wilmington, North Carolina.
In addition, American announced other flight changes, including in increase to daily service from Miami to Milwaukee and Oklahoma City; an increase to five daily flights to Nashville; an increase to three daily flights to Denver; and an increase to two daily flights to San Antonio, San Diego and Seattle.
For more than 30 years, American has operated flights from Miami to more than 85 unique destinations, including more than 45 in Latin America and the Caribbean. With service to more than 70 destinations across the U.S., American will offer the most convenient way for customers enjoy one-stop access to the largest network of destinations of any U.S. airline.