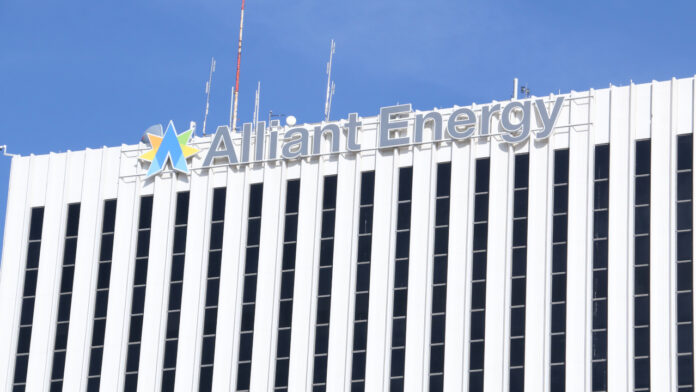 Alliant Energy reported annual financial results Thursday for 2021, including substantial increases in adjusted earnings per share (EPS) and income.
The utility company, headquartered in Madison and with substantial operations in Cedar Rapids, reported $2.58 in adjusted EPS for the year, a 7% increase over the $2.42 adjusted EPS reported for 2020.
Alliant Energy Consolidated, including corporate services and ATC Holdings, reported Generally Accepted Accounting Principles (GAAP) income of $659 million for 2021, up just over 7% as compared to $614 million in GAAP income in 2020.
For the fourth quarter, Alliant reported earnings of $95 million and net income of 35 cents per share, on par with analysts' estimates.
Alliant also projected aggregate capital expenditures of just over $6 billion from 2022 through 2025, including $3.76 billion for renewable energy generation and nearly $2.2 billion for electrical distribution systems.
And the company provided updated EPS guidance for 2022, projecting EPS in a range from $2.67 to $2.81 as compared with previous estimates ranging from $2.65 to $2.79.
"2021 was another great year for Alliant Energy as we marked the third consecutive year of delivering 7% EPS growth, and the 19th consecutive year of dividend growth," said Alliant Energy chair, president and CEO John Larsen. "Looking forward to 2022, we are excited to begin placing some of our announced 1.5 gigawatts of solar generation in service and put that zero-emissions generation to work for our customers."
Alliant Energy is the parent company of two public utility companies – Interstate Power and Light Company and Wisconsin Power and Light Company – and of Alliant Energy Finance, LLC, the parent company of Alliant Energy's non-utility operations. Alliant's utility subsidiaries serve approximately 985,000 electric and 425,000 natural gas customers.