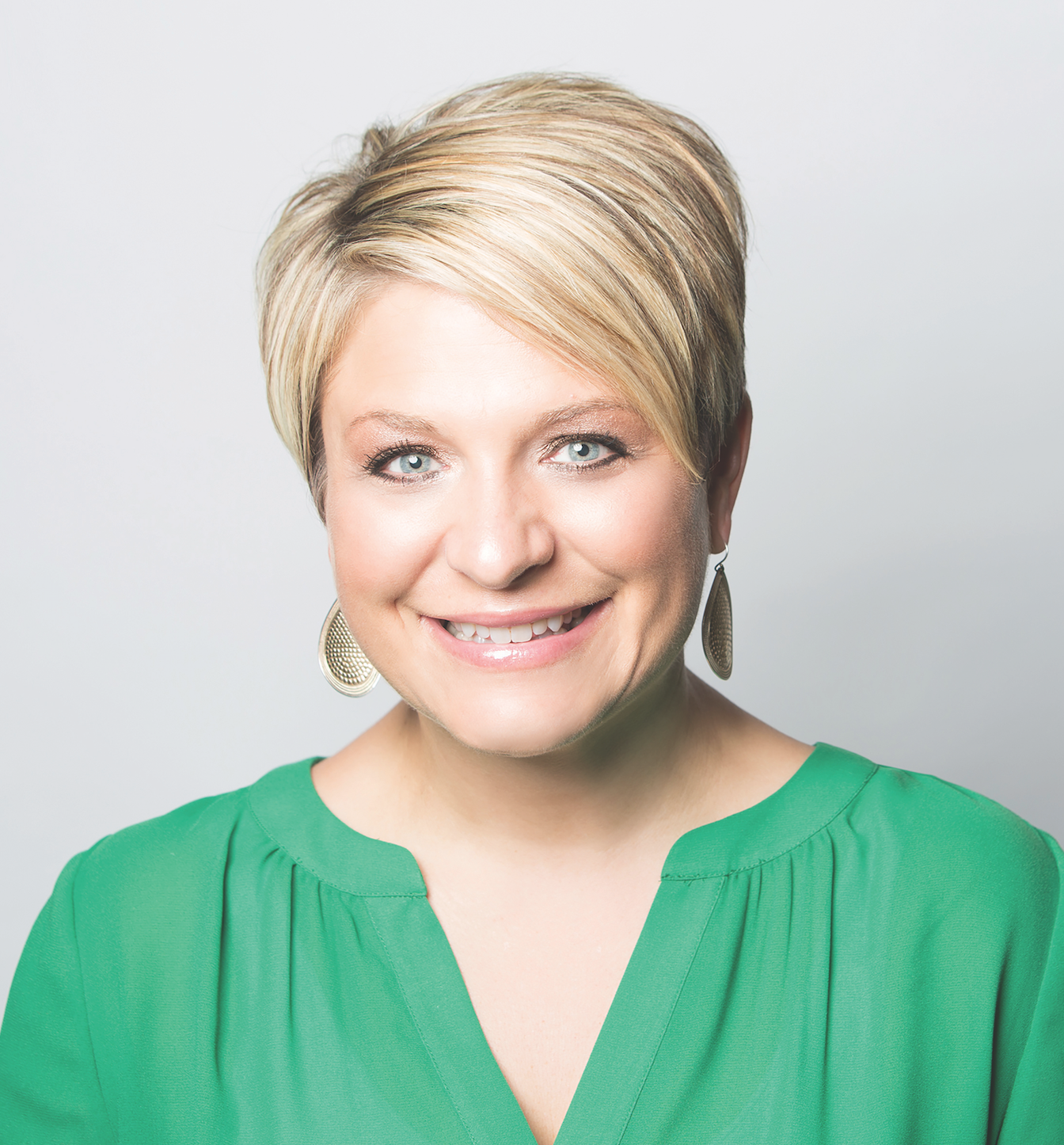 Chief Organizational Effectiveness Officer
Van Meter Inc.
Alicia Murphy doesn't have to pretend she enjoys her work building high-performance teams and an engaging culture at Van Meter Inc.
"My purpose in life is to help people be their very best," Ms. Murphy said. "I'm in the best seat on the bus at the best company."
That seat is called chief organizational effectiveness officer. It's a role that doesn't exist at very many companies, but is considered crucial at Van Meter because of its emphasis on workplace culture. The employee-owned company based in Cedar Rapids is one of the nation's fastest-growing electrical supply distributors.
"From recruiting and hiring to onboarding and ongoing development, Alicia has architected the framework that has become the foundation of our people and cultural success," Van Meter CEO Lura McBride wrote in a nomination letter for Ms. Murphy. "The most recent focus of 'building best teams' in Van Meter is an area where through Alicia's leadership and influences she is making a tremendous impact on the organization."
Beyond her human resources role at Van Meter, nominators were impressed by the way Ms. Murphy applies the same level of focus and integrity to her family role as a mother of two, and her community roles, which include serving on the board of directors and executive committee of Four Oaks.
"Alicia has a passion for, and is uniquely gifted at guiding organizational effectiveness, with a special place in her heart for helping her colleagues and fellow community members," wrote nominator Anne Gruenewald, president and CEO of Four Oaks.
Ms. Murphy's career began at Jostens, the 120-year-old supplier of class rings and yearbooks, even before she'd completed her undergraduate degree in psychology in Minneapolis at the University of Saint Thomas. She went to work during college to help pay the bills, and was hired on permanently as a human resources manager. After about five years, a position opened up as a production manager, and she decided to take her career in a new direction.
That position led to a promotion to plant manager, which made Ms. Murphy the only woman out of 12 Jostens plant managers, and brought with it a host of pressures. She found she had to stand up not only for her own performance, but that of her plant against male managers who didn't like seeing a woman among their ranks.
"I remember saying in a meeting 15 years ago, 'Would you treat your daughter this way?'" Ms. Murphy recalled, adding that she, more than once, had to make the point that "I'm a human being, not an affirmative action statistic."
Her background in psychology has been an important part of her success. Ms. Murphy believes that one of the most important things a leader can do is to help people find satisfaction and achievement at work, and that self-reflection, self-confidence and integrity are three of the best qualities women can pursue to be successful in their careers. She calls integrity "the foundation," and a quality more critical than ever in today's society.
Self-reflection is a practice Ms. Murphy has found helpful for finding potential areas for improvement, while self-confidence makes women less likely to feel threatened by others, or to say negative things about other women that often end up reflecting badly on them individually.
"If you're good with yourself, you're good with everybody else," she said.
Ms. Murphy's ability to balance her work and community roles with her family is one of many things that has impressed Ms. McBride, who was her hiring manager at Van Meter nine years ago. Because of Ms. Murphy's role in human resources, she has thought a lot about so-called balance. She says the it isn't something that can be perfected every day, and she often thinks of it more as work-life "integration."
"Work-life balance is a constant, ever-flowing dynamic and I don't know if it's every perfectly balanced," Ms. Murphy said. "The way I look at it is, 'If I put all of this in a box, do I feel that there is an overall balance?'"
Both Ms. Murphy and her husband Ryan have busy careers and are active in the community while raising two children. She said it's a strong relationship that has enabled them both to do more as individuals.
"He loves me for who I am, what I'm passionate about and what I enjoy," she said. "We are together in lockstep in everything we do. We work hard together, and make it work." – Dave DeWitte