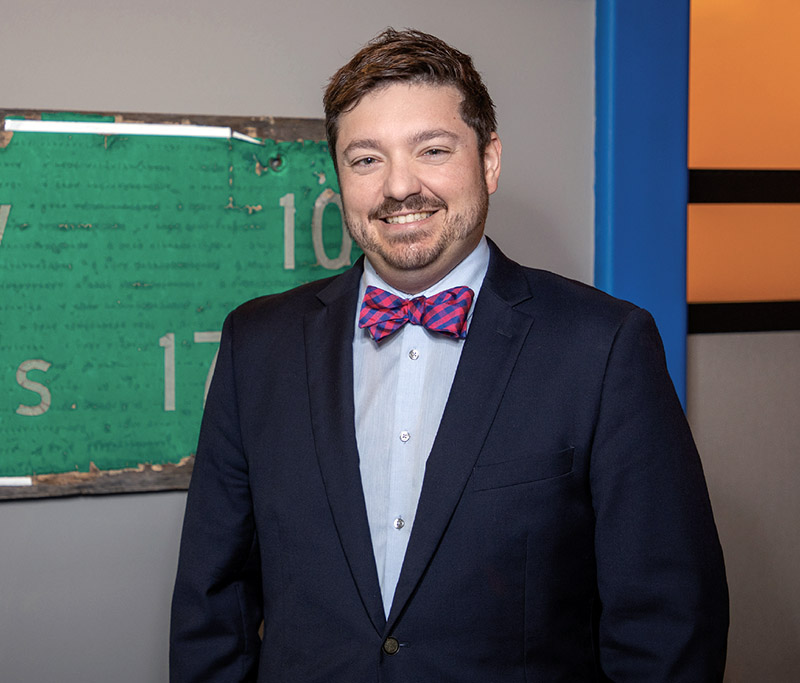 Editor & Chief Content Officer
Corridor Business Journal
AGE: 34
Best advice you ever received?
Listen more than you talk.
Biggest break?
Being hired by my former boss Peter Sprague right out of UNI as managing editor of what is now Premier Guitar magazine. I had actually applied for a job as a customer service representative with the company while working to launch my own magazine. He called me and said, "Bad news, we already hired the customer service rep. But we need an editor."
How do you ensure a balance between work and your personal life?
This is a perpetual challenge, as being a journalist and editor demands much of your life. I'm learning to be more intentional about creating quality time with my fiancée, and to take better care of myself, whether that's getting out for a bike ride, making a home-cooked meal or finally going to bed.
If you had $1 million to give, what causes would you support?
I would parcel it out to a few causes near my heart: Cancer research, the Humane Society, the Rotary Foundation and media literacy efforts.
What do you want to accomplish by the time you are 50?
Write and publish a book – I just have to find the right subject first.