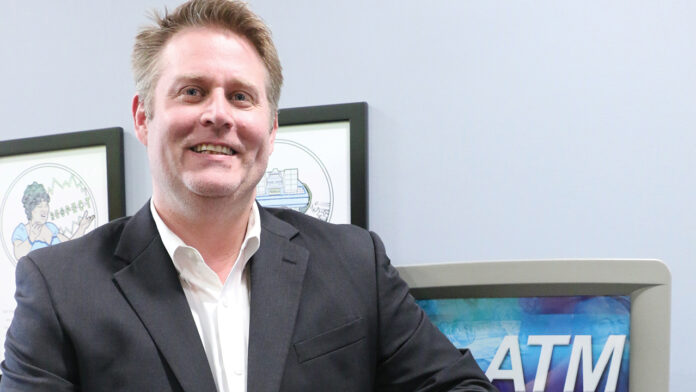 Aaron Warner, chief executive officer of ProCircular Inc. in Coralville, has been selected as Iowa's 2023 Small Business Person of the Year by the U.S. Small Business Administration (SBA).
Mr. Warner founded ProCircular, a cyber security and compliance firm,
in 2016. The company provides clients with cybersecurity analysis, testing, governance, risk management and compliance. It serves a variety of industries, including finance, education, health care, manufacturing, government and defense contractors.
In the company's first 12 months, ProCircular's revenue grew 200%. Since then, it has
grown 60% year over year, with the exception of 2020. Annual revenue growth changed
in 2020 when the pandemic hit, which led the company to shift from complex onsite servicing to developing remote solutions.
ProCircular has continued to grow since, adding two more offices, increasing staff from 35 to 69 and increasing paid internships from seven to 19. That growth includes the announcement this week that the company has entered into a three-year partnership with ServiShare, a subsidiary of the Iowa Hospital Association, to meet cybersecurity needs of Iowa hospitals.
Mr. Warner also volunteers his time with several organizations in the Corridor and was named the Corridor Business Journal's Entrepreneur of the Year in 2022.
Paul Heath, regional director of America's SBDC Iowa at the University of Iowa, nominated Mr. Warner for the award. The winners will be recognized April 30 and May 1 during the National Small Business Week awards ceremony in Washington, D.C. At the event, one of the state/territory winners will be announced as the 2023 National Small Business Person of the Year.
National Small Business Week will be April 30-May 6. For more information
about NSBW, visit www.sba.gov/nsbw.