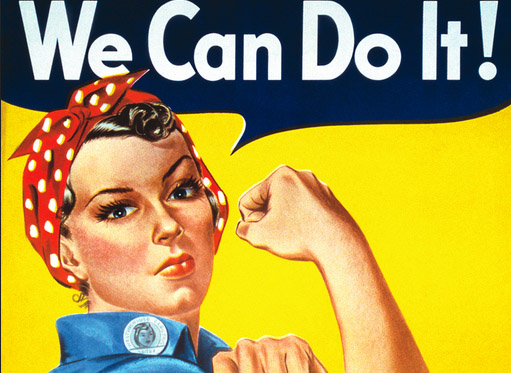 Federal, state certifications offer women-owned businesses more opportunities.
By Dave DeWitte
dave@corridorbusiness.com
Navigating the alphabet soup of suppli­er certifications aimed at helping wom­en-owned businesses can be daunting at first, but the rewards can also be worth it.
Judith Joyce has been in business for 20 years as the founder of Earthview En­vironmental, an eight-person consulting company in Coralville specializing in wet­lands and environmental restoration. She has obtained the Disadvantaged Business Enterprise (DBE) certification from the Iowa Department of Transportation, and the Targeted Small Business (TSB) certifi­cation from the Iowa Economic Develop­ment Authority.
The DBE certification has helped Earth­view Environmental gain visibility and valuable industry contacts, Ms. Joyce said.
"For my company, the benefit [of DBE] has been networking opportunities, in that we are on a list of DBE companies, and so occasionally businesses reach out to us to be on their team because there is a DBE requirement on a federal contract."
Earthview doesn't always get the job when it gets a DBE-related call, but "we get that contact with a business," Ms. Joyce noted.
The Targeted Small Business designation came with a small grant of about $2,000, which Ms. Joyce used to buy her business' first computer. The program no longer offers such grants, but is now being revamped after moving to the Iowa Economic Development Authority (IEDA), with an emphasis on connecting businesses to create more opportunities.
It's a similar story for Tallgrass Archaeology LLC, a small Iowa City-owned company, which has been owned by Leah Rogers since she bought out longtime partner in 2013. Ms. Rogers had to reapply for DBE certification because the different ownership structure required her to reorganize the business.
The DBE certification "has meant the difference between being in business and not being in business," Ms. Rogers said. When an agency needs an archaeology firm to fulfill a requirement, she said it would be hard for Tallgrass to stand out in a field dominated by larger, male-owned firms.
"It was getting the foot in the door that makes the difference between getting the contract and not getting the contract," she said, adding that Tallgrass has often been called back on other projects after an initial contact through the DBE program.
Woman-owned business certifications take many shapes and forms, and can open different opportunities, according to Julie Fagle, government contracts specialist at the Center for Industrial Research and Service (CIRAS) at Iowa State University. They vary not only in the opportunities they can open, but in the amount of time and money the applicant must invest to get through the vetting process.
"It's a matter of navigating what is in your [company's] best interests, because there are so many," Ms. Fagle said.
Targeted Small Businesses
CIRAS and the IEDA presented a session earlier this month in Cedar Rapids on the Targeted Small Business program, a cornerstone of Iowa's efforts to help businesses owned by women, minorities, disabled veterans and individuals with disabilities.
The program establishes an online database of TSB-certified businesses that the state promotes both to private companies and state purchasing managers, many of whom have diversity procurement goals.
There are also benefits to certification for firms looking to do business with the state, said Jill Lippincott, who oversees the program.
"They get a few days advance notice of procurements before the state gives notice to the general public," she said. "It gives you a few extra days to get a bid together. You can call the purchasing manager and establish your relationship before the other vendors do."
For opportunities under $10,000, which don't require the standard competitive bidding process, many state agencies can just reach out to a targeted small business, and often use them since those opportunities can help meet their diversity goals.
Since taking over the TSB program a year ago, the IEDA has been working to make it more business-friendly and effective. A $25 application fee has been eliminated, Ms. Lippincott noted, and the agency has introduced marketing materials such as digital "badges" and window clings to identify the certified businesses. It has also tried to increase use of the program by state purchasing managers.
Thinking bigger
The biggest government opportunities are with the federal government, which is one reason for the variety of certification programs available to women through the Small Business Administration and other agencies.
The federal government has often been called "the world's biggest customer," and awards nearly $400 billion annually in contracts. Federal agencies are required to use small businesses for 23 percent of their contracted spending each year, and last year spent $99.6 billion – a $9 billion increase from the previous year.
Even though Iowa is lacking in major federal installations, there are always opportunities both in-state and at large installations on the state's borders, such as the Rock Island Arsenal in Illinois, and Offutt Air Force Base in Nebraska.
"The biggest opportunity going on right now is the Des Moines Federal Courthouse," Ms. Fagle said. "But there are also a lot of smaller opportunities. There are opportunities catering your local National Guard. There's [state] groundskeeping and landscaping work."
Most of the federal supplier certification programs administered by the SBA do not target women-owned businesses exclusively, but women can qualify for most of them depending on their history and circumstances. Arguably the most helpful benefit of the federal programs is their ability to qualify certified businesses for sole-source, non-competitive contract awards that can run up to several million dollars. Rather than being awarded on price, the contracts are awarded based on the supplier's certified supplier status and other criteria pertaining to their ability to meet the contract.
In many ways, the programs are like getting a membership that comes with benefits – and because the benefits of the programs differ, experts say it's often a good idea to pursue a variety of them.
Before chasing a specific certification, Ms. Fagle recommends business owners study the requirements and their likelihood of qualifying. Some require specific backgrounds, such as being disabled or a veteran. They can also require a lot of documentation and preparation, and have high rejection rates.
It's a difference Ms. Rogers discovered while applying for a DBE designation for Tallgrass Archaeology. That process required the better part of a month of her time and assistance from her accountant. "It's like they're assuming there must be a man involved," she said, recalling the onsite inspection and other methods used to verify her woman- owned business status.
As women advance in business ownership, some wonder why they still require programs to improve their chances of consideration for government and private contracts. Women- owned businesses still represent less than a third of small businesses overall, however, and a very small fraction of total businesses in some industry sectors. Many women can recall opportunities denied because of gender perceptions, and although they may not be recent, they have shaped their careers.
"I got into historic sites archaeology just because prehistoric archaeology was very male-dominated and women weren't very welcome," Ms. Rogers recalled. "When I first started the job, they kept steering me into lab work because they thought that was women's work."
Ms. Joyce, who still does field work, can recall many times when she's gone to a site to drill core samples and encountered contractors who either thought a woman couldn't or shouldn't be doing the job.
"They'll say, 'where's your driller?' And I'll say, 'you're looking at her.'"
Alphabet soup
A brief overview of supplier certifications
Iowa Targeted Small Business (TSB): The IEDA certifies businesses owned, operated and actively managed by women, minority persons and individuals with disabilities or service-connected disabled veterans as targeted small businesses. To be certified as a TSB, the business must be located in Iowa, be operated for a profit and have gross income averaging less than $4 million over the three preceding fiscal years. (www.iowa.gov/tsb/)
Disadvantaged Business Enterprise (DBE): The U.S. Department of Transportation's DBE program is designed to ensure a level playing field in the awarding of DOT-funded contracts. The program requires agencies receiving funding from the Federal Highway Administration, Federal Transit Administration or Federal Aviation Administration to find and use DBE firms when possible. (http://bit.ly/DOTDBE)
SBA 8(a) Business Development Program (BD): The U.S. Small Business Administration offers the 8(a) Business Development Program for small disadvantaged businesses. It provides a broad scope of assistance to firms that are owned and controlled at least 51 percent by socially and economically disadvantaged individuals.
(http://bit.ly/SBAprgms)
SBA Service-Disabled Veteran-Owned Businesses (SDVOBC): The SBA's SDVOBC program is designed to allow procuring agencies to set aside certain acquisitions
for exclusive competition among service-disabled, veteran-owned small businesses and
make sole-source awards to those firms if certain conditions are met. (http://bit.ly/SBAveterans)
SBA Small Disadvantaged Businesses (SDB): Small businesses can self-register their status as a small disadvantaged business (SDB) through the SBA's System for Award Management. To qualify, the firm must be 51 percent or more owned and controlled by one or more disadvantaged person and meet the SBA's criteria as a small business. (http://bit.ly/SBAdisadvantaged)
SBA Women-Owned Small Businesses (WOSB): The WOSB Federal Contract Program was created to expand the number of industries where WOSB were able to compete for business with the federal government. This program enables Economically Disadvantaged WOSBs (EDWOSBs) to compete for federal contracts that are set-aside in industries where women-owned small businesses are underrepresented. (http://bit.ly/2018wosb)